First Pottermore Installment of "Goblet of Fire" Available to Everyone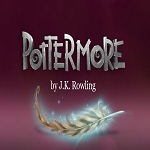 Oct 01, 2013
The first installment of "Goblet of Fire" on Pottermore is now available for all users to enjoy:

We're excited to announce that all members of Pottermore.com are now able to explore the first instalment of Harry Potter and the Goblet of Fire.
Soak up the atmosphere of the Quidditch World Cup, find a Chudley Cannons badge in Ron's bedroom at The Burrow and witness the terrifying Dark Mark in the sky for the very first time.
You'll also be able to listen to the first ever Pottermore.com audio entry from J.K. Rowling, as she reveals the story of the most notorious Floo Network mishap.