"Superfan Event" at Leavesden This Summer?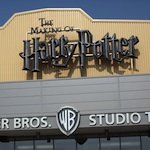 Feb 04, 2013
Posted by Melissa Anelli
Happy Monday! Some intriguing news today: a source has told us that there's some sort of special "super fan" event being cooked up at Leavesden Studios in London this summer. It would be an exclusive off-hours event in August. That's all we have for the moment; it's unconfirmed by the studios thus far. We'll keep you updated… tell us what you think in the comments!