"The Bling Ring" to be Released on June 14th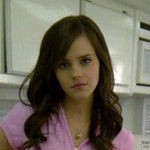 Mar 03, 2013
"The Bling Ring," the Sofia Coppola directed film which stars Emma Watson, will have June 14th limited release in the United States:

The film is based on Nancy Jo Sales' Vanity Fair article "The Suspects Wore Louboutins' and is about a group of teenagers who stole from Hollywood A-listers like Lindsay Lohan, Orlando Bloom, Paris Hilton and Rachel Bilson.
"It was really weird. This is what's so awesome about my job, is that I had to get into the shoes of someone I couldn't relate to," Emma explained to MTV News. I've never had to do that before, but by the end of it, I don't know, it was really interesting getting into this girl's head. She represents a lot of what I basically stand against. It was really fascinating to break it down, and be like, 'What is this actually about?' It made me like my job a lot."
You can read the rest of the article here. Keep close to Leaky for more information on what cities "The Bling Ring" will be shown in.