Hufflepuff Wins Pottermore House Cup, Will Get Early Access to "Goblet of Fire"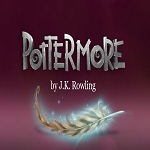 Sep 17, 2013
Last week, Hufflepuff won the fourth Pottermore House Cup, and as a reward they will receive 24 hour early access to the first installment of "Goblet of Fire" when it is released:

It was a hard fought competition and during the past four months each one of the four houses held the lead at one point or another, but it was the hard-working Hufflepuffs that managed to reach the award ceremony on top. It is the first Pottermore House Cup victory for Hufflepuff house, which we're sure makes it all the more special for them.
As a reward for winning the House Cup, members of Hufflepuff house will receive 24 hours early access to the first instalment of Harry Potter and the Goblet of Fire. Hufflepuffs will receive a Pottermore.com Owl Notification to let them know when the early access begins.
More information on the break down of points – and on which Houses excelled best in different areas – can be found here at the Pottermore Insider.