Bottoms Up to Daniel Radcliffe!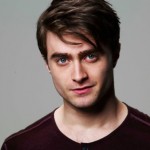 Jul 01, 2015
Posted by Katie Eller
This week has been an important one for Harry Potter star, Daniel Radcliffe.  Within days of his invitation to join the Academy of Motion Picture Arts and Sciences, Radcliffe has signed on to a new film project and received another unique honor. Swiss Army Man, also set to star Paul Dano and Mary Elizabeth Winstead, …read more!