Weekly Actor Round-Up: Umbridge the Environmentalist, Branagh's Shakespeare, Toronto Film Fest & More
Jul 28, 2017
This week in the world of Potter and Fantastic Beasts, we've announced Tom Felton's involvement in narrating Roald Dahl audiobooks, updates on alumni theater contributions, a new thrill ride set for the Wizarding World of Harry Potter in Orlando, and three (1/2/3) articles summarising the action at San Diego Comic-Con. Pottermore also announced the release of an animated Kindle eBook of Jim Kay's Philosopher's Stone.
In this week's round-up, we cover an environmental campaign from Imelda Staunton, Kenneth Branagh's appearance on The Late Show, speeches at a John Hurt tribute at the BFI London and updates on the Toronto Film Festival, Helen McCrory & Michael Gambon in Fearless, David Tennant, Katherine Waterston, Frank Dillane & more.
Imelda Staunton Voices Plastic Free Coastlines Campaign Film
Imelda Staunton has given her voice to a new campaign to resist single-use plastics in a UK-wide effort encouraging people to contribute to reducing waste and plastic pollution in our oceans and on our coasts.
The Plastic Free Coastlines campaign is being headed by Surfers Against Sewage, who have created a short film to illustrate the huge scale of this issue and our duty to help change it. Imelda Staunton (Dolores Umbridge in Harry Potter, of course) narrated the film, Wasteland, which you can see below:
Find out more about the campaign here.
Katherine Waterston in Jonah Hill's Mid-90's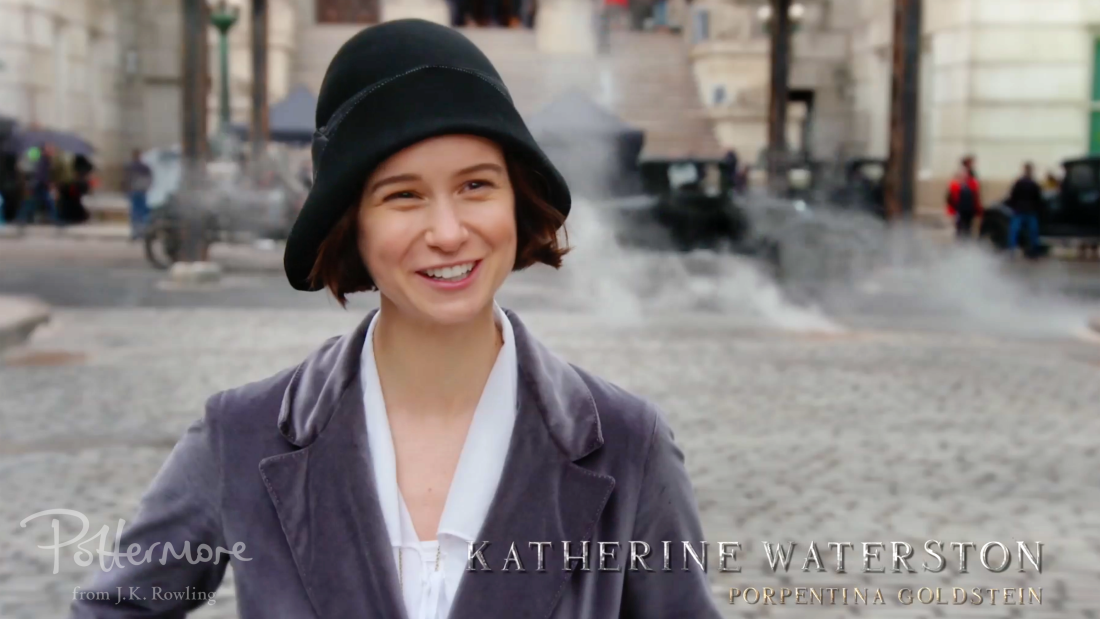 Fantastic Beasts's Katherine Waterston (Tina Goldstein) is set to start in Jonah Hill's directorial debut film, Mid-90's. The film will be a coming-of-age drama centred on Steve (Sunny Suljic), a teenager who joins a group of skateboarders to escape the trouble of his home life. Waterston will portray Steve's single mother.
Waterston recently starred in Alien: Covenant, and is also set to feature in Logan Lucky and The Current War. Production also recently began on the second Fantastic Beasts film, in which Waterston will return to her leading role as Tina. Read more about Mid-90's here.
David Tennant Joins Final Space, Meets Scrooge McDuck in Disneyland
David Tennant will voice Scrooge McDuck in the reboot of children's show Ducktales, and recently had the chance to meet his animated alter-ego in Disneyland California whilst visiting the park with family! See a photo below, and an exclusive sneak peak from Comic-Con here.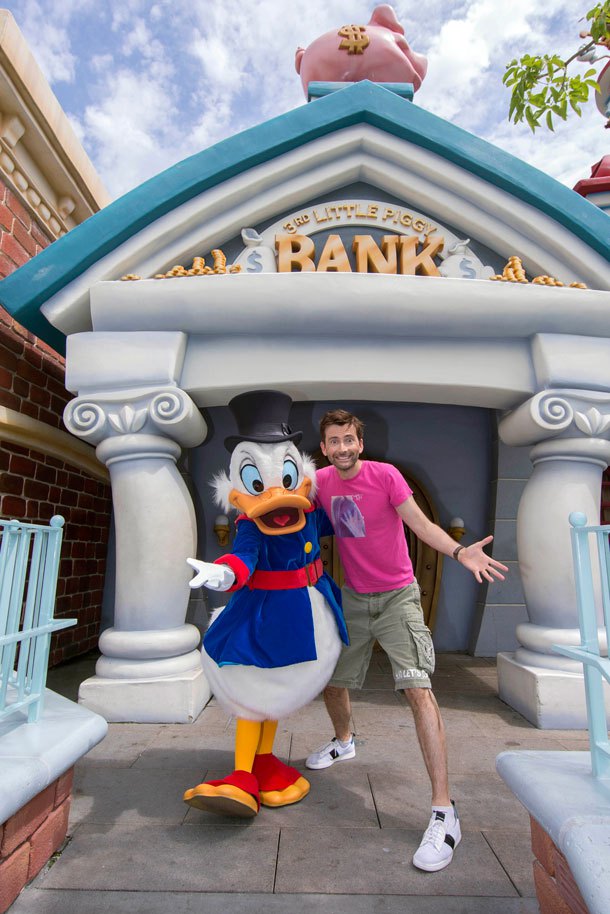 Tennant (Barty Crouch Jr) will also be starring as a lead in "epic space opera" Final Space, created by Olan Rogers, who says of the show:
"Final Space is unlike anything on TV right now. It's the first serialised, animated, interstellar comedic adventure. I know, it sounds exciting. This story is quite simply an epic space opera, and for that you need a great cast."
Final Space will also star Ron Perlman, who featured in Fantastic Beasts as dodgy The Blind Pig owner, Gnarlak.  Read more on the TBS series here, and catch as sneak peek below:
Toronto Film Festival: Gary Oldman, Emma Thompson & Domhnall Gleeson To Debut Films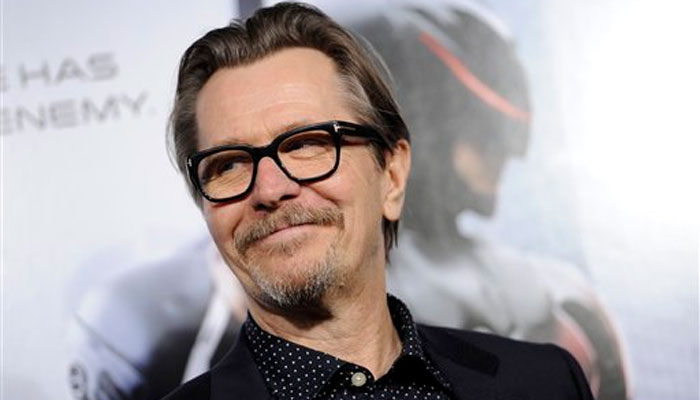 Gary Oldman (Sirius Black), Emma Thompson (Professor Trelawney) and Domhnall Gleeson (Bill Weasley) will debut films at the Toronto Film Festival, a regular precursor to wins at the Academy Awards. Gleeson will feature with his brother, Brian Gleeson, in horror film mother! (he will also star in another horror, The Little Stranger), whilst Oldman will star as Churchill in Darkest Hour. Emma Thompson will star in The Children Act, an adaptation of Ian McEwan's novel.
Read more about the festival – which takes place from September 7th-17th – at BBC News, and the TIFF official website here.
John Hurt Tribute at BFI London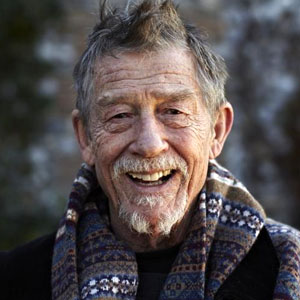 British Harry Potter audiobook reader Stephen Fry, and Toby Jones (voice of Dobby) recently paid tribute by sharing memories of working with Potter alumni and acting legend John Hurt (Ollivander) at an event hosted by the BFI in London dedicated to the late actor, who passed away in January. Watch the video of their speeches over at the BFI here.
Toby Jones Praises Suffolk With Detectorists Co-Star & Elbow Front Man Guy Garvey
Upcoming comedy series Detectorists will star Toby Jones as Lance Slater, a member of a metal detectorists club, which is set in Suffolk. Elbow front man and co-star Guy Garvey spoke on BBC Radio 6 Music about filming in Framingham, and spoke to Jones about their time in the countryside. Jones said:
"I can't really imagine a more idyllic job than this, Framlingham is, in a way, the crucible in which the show happens. It's such a slow vibe, the show, it's kind of like an inaction movie."
"And Framlingham has that about it."
He called it his dream job, and praised director Mackenzie Crook (who also stars as Andy Stone in the show) for managing to embed his 'fascinations and obsessions' into the show. Watch the episode 1 preview of the BBC Four show below, and read more here.
Kenneth Branagh As Shakespeare on The Late Show
We all know Kenneth Branagh has contributed massively to the world of theater, and has been a long-time devotee to the works of Shakespeare. In a sketch on The Late Show, Kenneth Branagh appeared as 'Will', Shakespeare in a mid-life crisis. Watch the sketch below:
He appeared on Stephen Colbert's show to promote Dunkirk, which in its opening weekend, hit UK Box Office records, making an estimated £9.5 million, with £1.3 million being made at IMAX cinemas.
Interview with Helen McCrory & Michael Gambon's Fearless Co-Star
Helen McCrory and Michael Gambon are currently starring in ITV's series, Fearless. Helen recently gave an interview on her role as Emma, a human rights lawyer, and co-star Jamie Bamber spoke to TV Guide about his experience on the show and working with the two Potter alumni.
He said on McCrory's talent and her character, Emma:
"Helen (McCrory)'s central performance is key to this. She is such a raw and honest actress. And for her character, the stakes are so unbelievably high.
"Her personal life is all over the place, and yet her professional life is pulling her in the opposite direction. She's a passionate believer in truth and justice and fighting for the underdog, but in the present climate we sacrifice the individual for the wellbeing of the state and she knows that's not a cure."
On working alongside Michael Gambon and Helen McCrory:
"I remember watching Michael Gambon on stage probably when I was around 13 or 14 and people like him galvanised my interest in becoming an actor. It was a huge thrill to finally meet him and work with him… And experience his mischief and humour, which he still has in bucket loads. He regaled me with stories and he's a wonderfully warm company actor.
"And the same is true for Helen. She's a theatre actress first and foremost and I first saw her on the stage when I was at drama school, when she blew me away with her frankness and honesty."
Read the full interview here.
Frank Dillane in Fear The Walking Dead Comic-Con Panel
Lastly, see Frank Dillane (Tom Riddle in Half Blood Prince) speak at the Fear the Walking Dead Comic-Con panel, which took place last week in San Diego. He confesses that "Zombies have started to infect my dreams…quite vividly" and speaks more about his role as Nick Clark:
That's all for this week! Be sure to keep up with daily Potter and Fantastic Beasts news throughout the week as we gear up for our next round-up.