Weekly Round-Up: David Tennant Stars In New Animated Space Comedy, Katie Leung One Of Top Young Scottish Women & More!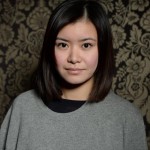 Nov 04, 2017
This week Potter fans were teased by various 2018 announcements, with yet another night show revealed at Universal Studios Japan, LeakyCon 2018's location announced and Imogen Heap teasing a Cursed Child soundtrack. We also covered Warwick Davis and David Bradley's panels at MCM London Comic Con, Pottermore's art collection made its debut in the U.S., and we celebrated the most magical occasion of them all: Halloween. One fan from Seattle even conjured Diagon Alley in his driveway!
After such a busy week, we're bringing you the latest from the cast of Harry Potter and Fantastic Beasts, including new shows and films from Dan Fogler, the Gleesons, Bill Nighy and David Tennant, Helena Bonham Carter's involvement in Children In Need 2017, awards and honors for Katie Leung and Gary Oldman, news on Ralph Fiennes' latest project, an interview with Helen McCrory and more!
Dan Fogler in The Goldbergs
Fantastic Beasts's resident no-maj, Dan Fogler, guest stars in all-new The Goldbergs on ABC, which you can catch Wednesdays at 8/7c. Read more about the next episode (15th November) here.
If Adam and Uncle Marvin are involved, this furniture commercial is going to be BIG! 💥💥 #TheGoldbergs is all-new tomorrow at 8|7c on ABC! pic.twitter.com/FT8VgRgA4Z

— The Goldbergs (@TheGoldbergsABC) October 31, 2017
Ralph Fiennes Wraps The White Crow Shoots, Attends South Coast Plaza 50th Anniversary Concert and Dinner Gala
Shooting on The White Crow has now wrapped principle photography, and a new image from Ralph Fiennes's third directorial project has been released: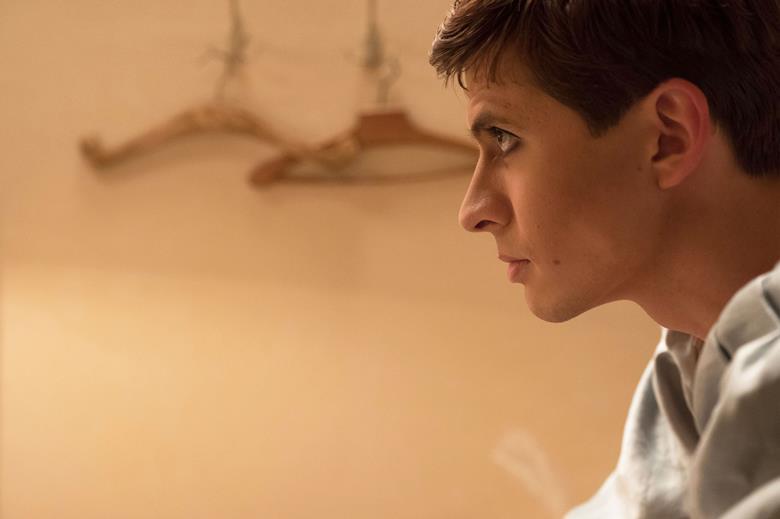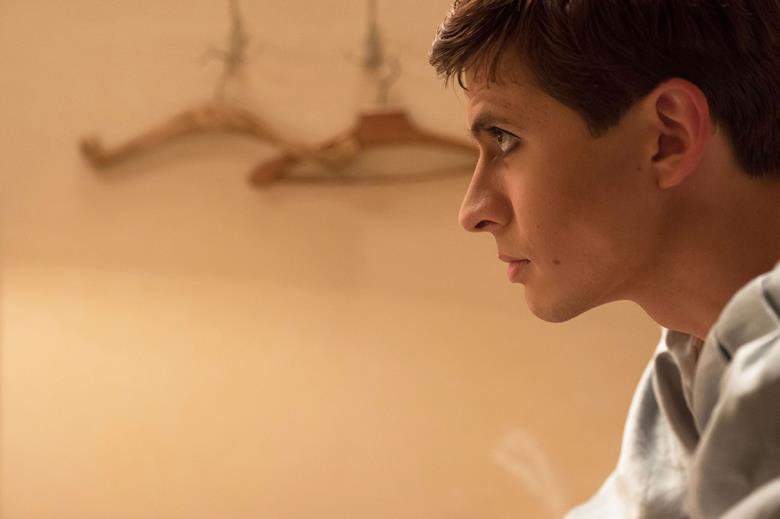 Photo: LARRY D. HORRICKS – OLEG IVENKO AS RUDOLF NUREYEV IN 'THE WHITE CROW'
Ralph Fiennes also recently attended the South Coast Plaza 50th Anniversary Concert and Dinner Gala. He told the crowd:
"Perhaps of all arts, music is the one that can sidestep language or visual conditioning, music reaches straight into the soul, putting orders and national and political differences out of focus."
See a photo of him below with Helen Mirren and Taylor Hackford below: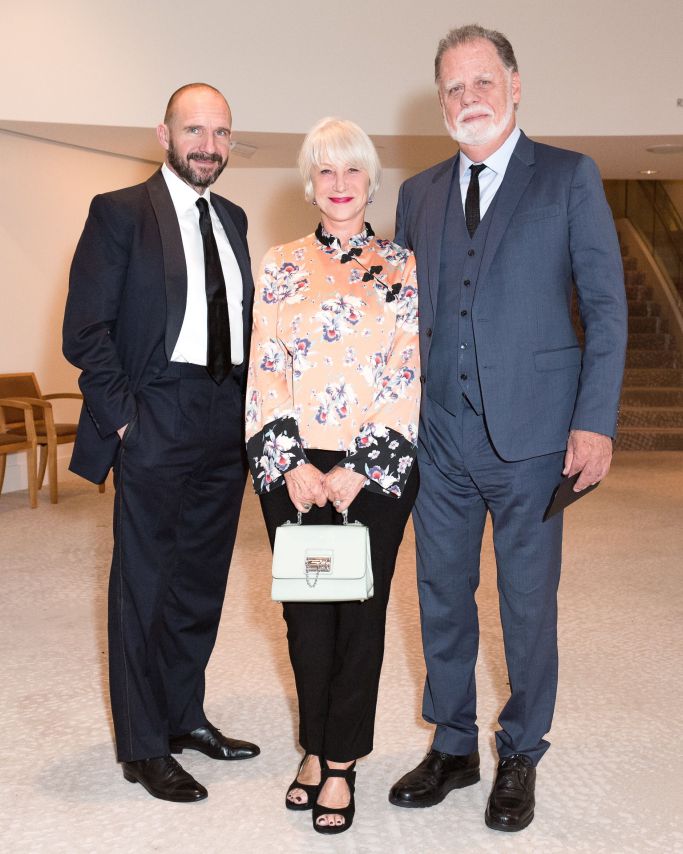 Photo: OWEN KOLASINSKI/BFA/REX/SHUTTERSTOCK
David Tennant and Ron Perlman in Final Space
David Tennant and Fantastic Beasts's Ron Perlman will both feature in Final Space, a TBS animated comedy following the adventures of an astronaut – Gary Space – who travels through space accompanied by his sidekick alien Mooncake on a mission to find where the universe ends:
Tennant (who will be starring in Neil Gaiman's Good Omens alongside Michael Sheen) will play the role of the evil Lord Commander and will be joined by Yeun, Keith David (The Thing), Shannon Purser (Stranger Things, Riverdale), Gina Torres (Firefly), Caleb McLaughlin (Stranger Things), Fred Armisen (Portlandia), Andy Richter (Santa Clarita Diet), Conan O'Brien and Ron Perlman (Hellboy).
The show is set to debut sometime next year. See a trailer below!
New Interview With Helen McCrory on Peaky Blinders
See a new interview with Helen McCrory below, on the upcoming new BBC 2 series of hit drama Peaky Blinders. with costar Thomas Shelby. She says that she's most enjoyed the fact that the writing on the show 'presents women with the same complexity as men', and says that she thinks this is the show's strongest season:
Bill Nighy to Star in Hope Gap and Ordeal By Innocence
Bill Nighy will star in upcoming family drama Hope Gap alongside Annette Bening. A summary is as follows:
"Bening and Nighy will portray a couple married for 29 years. The story follows their son's weekend visit to their seaside home, when Nighy's character informs him that he plans to leave his wife the following day. "Hope Gap" tracks the unravelling of three lives, through stages of shock, disbelief, and anger, to a resolution."
Read more about the film here.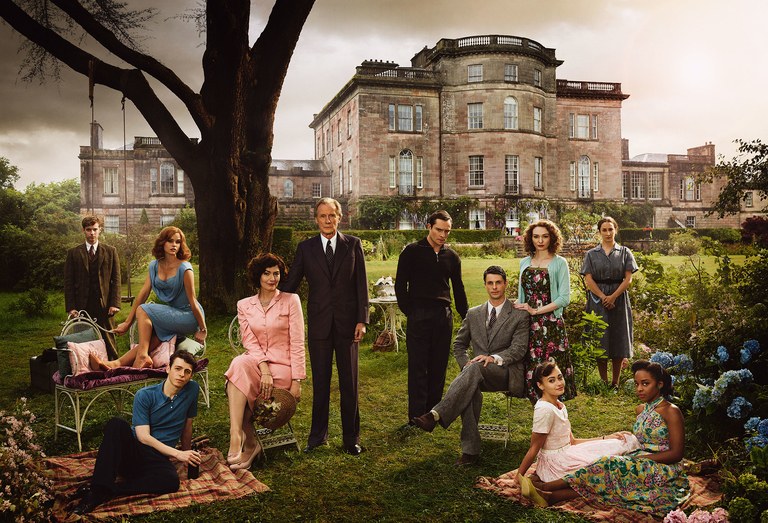 Nighy will also star in an three-part TV adaptation of Agatha Christie's Ordeal by Innocence. Vanity Fair says on his involvement:
"Nighy was first attracted to the project by, he explains, the "brilliant script, the director, the cast, and the period, and I'm keen on the genre generally." He continues: "A large part of its appeal was the period—how much our relationships and social structures have changed, and the nostalgia and curiosity we all feel for what happened 60 or 70 years ago.""
The series will air in the U.K. this Christmas, and early 2018 in the U.S. Read more here.
Katie Leung Named One of Scotland's Top 30 Under 30 Women, Joins Cast of ITV's White Dragon:
Katie Leung will star in ITV and Amazon Prime's new drama White Dragon, alongside John Simm (Doctor Who, Life on Mars), which has just begun filming in Hong Kong.
"White Dragon follows Professor Jonah Mulray, played by Life On Mars star John Simm, who learns his wife has died while working in Hong Kong.
Travelling to the Chinese city to identify the body is just the first obstacle in what Jonah soon discovers is a very complex criminal case.
Assisted by British consulate Sally, played by Emilia Fox, Jonah tries to get to the bottom of what happened to his wife – as the Chinese detectives seem to be holding something back"
The series will debut sometime next year. Read more here.
Katie Leung was also chosen to feature on the 30 Under 30 Women Scotland Edition, by YWCA Scotland. The list was created after research suggested that young women in Scotland needed more role models. Congratulations, Katie – well deserved!
Gary Oldman to Receive Hollywood Career Achievement Award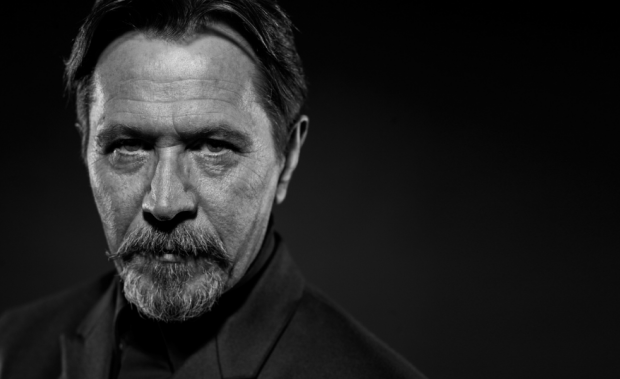 Gary Oldman will receive a Career Achievement Award at the 2017 Hollywood Film Awards tomorrow (November 5th), the awards show which officially launches the awards season. Oldman will star in Darkest Hour as Churchill, and is expected to receive a number of awards for the role. His career has spanned over three decades, and he made a particularly fabulous Sirius Black in the Harry Potter films – congratulations!
Brendan Gleeson Finishes Directorial Debut Psychic With Sons Domhnall and Brian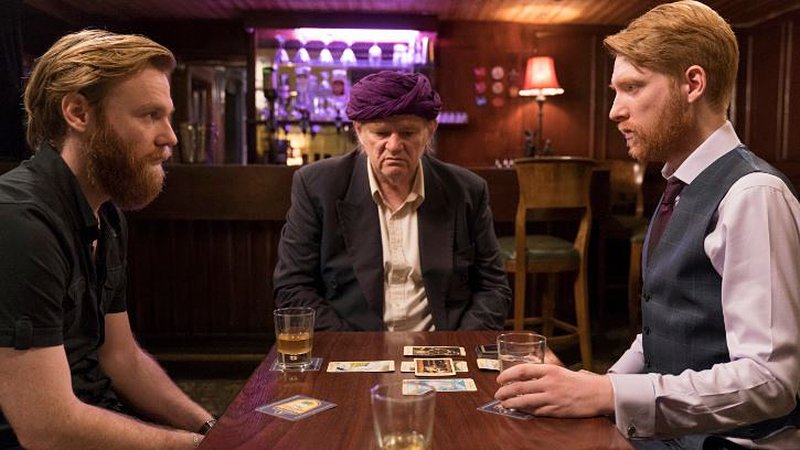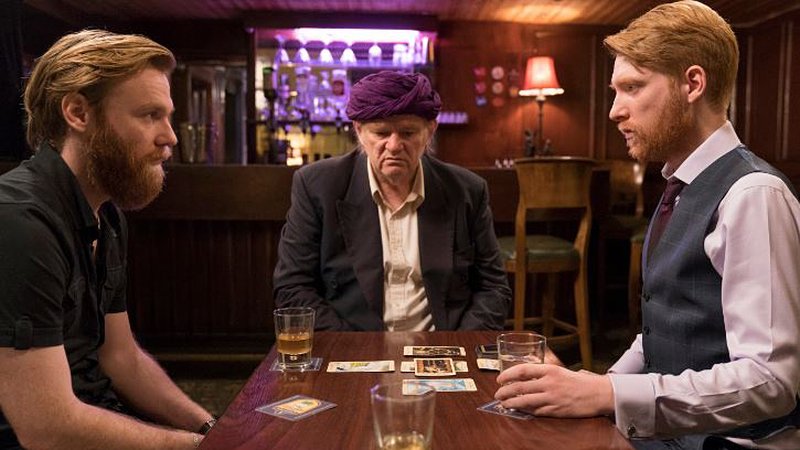 Domhnall Gleeson (Bill Weasley) and brother Brian Gleeson will star in their father, Brendan Gleeson's (Mad-Eye Moody),  directorial debut short film Psychic,  which just wrapped filming.
A summary of the film is as follows:
The "human tale of showmanship, the other world and family" follows a charismatic psychic (Brendan Gleeson) who is forced out of retirement and taken on tour by his two conniving sons (Domhnall and Brian Gleeson).
Read more here.
Helena Bonham Carter to Narrate Saying Goodbye For BBC's Children In Need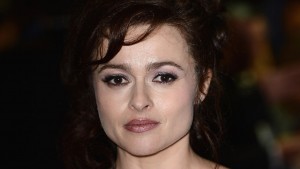 Helena Bonham Carter will narrate a short film for BBC's Children In Need, aiming to shed light on the amount of children in the UK experiencing or preparing for bereavement on a daily basis. Children In Need airs on Tuesday 14th November at 10:45pm – Rupert Grint has stepped up with the cast of Snatch to promote the show (which you can see here). Helena said on her involvement in the film:
"I am delighted to be on board with this year's BBC Children in Need Appeal and to narrate Saying Goodbye. It's a privilege to be able to be involved with such a heart-rending film which shares such honest and important stories from children and young people as they cope with death of a parent or are facing this possibility."
"I hope this film strikes a chord with people across the UK and encourages them to donate to BBC Children in Need to enable the charity to continue to support children and young people who need it most."
Read more about the film here.