Weekly Round-Up: Rupert Grint Lands 'Snatch' Season 2, National Film Award Nominations, Alison Sudol Named Antarctic Ambassador & More!
Jan 20, 2018
It's been another busy week in the wizarding world! Rehearsals have started for Cursed Child on Broadway,  Scholastic announced 20th anniversary covers for Sorcerer's Stone, HBO announced their Hogwarts House Challenges to celebrate all 8 Harry Potter films and Fantastic Beasts coming to the network, Universal Studios Japan revealed plans to update the Forbidden Journey ride, Waterstones Piccadilly shared their exciting arrangements for Harry Potter Book Night 2018, and Universal Orlando announced exclusive merchandise for A Celebration of Harry Potter (coming next week!). We even received a sneak peak at the upcoming mobile role-play game Harry Potter: Hogwarts Mystery!
New information about the cast of Crimes of Grindelwald also had us speculating Credence's role in the story, and comments by David Yates on the locations and language of the next film caused a pretty fierce debate: 'Moldu' or 'non-magique'?
Amongst all this excitement, the casts of Harry Potter and Fantastic Beasts have been busy promoting getting nominated for awards, sharing their latest projects, promoting gender equality, and even – in the case of Alison Sudol – becoming an Antarctic Ambassador! Keep reading for details on the nominees for this year's National Film Awards (UK) and how to vote. We also cover new projects from producer David Heyman as well as Timothy Spall, Julie Walters, Brendan Gleeson and Gary Oldman, trailers from Dan Fogler, David Bradley and Daniel Radcliffe, good news for Rupert Grint, Eddie Redmayne's new CBeebies Bedtime Story and charity involvement from Alison Sudol, Emma Watson, Jude Law and Warwick Davis. Enjoy!
Nominations For Harry Potter & Fantastic Beasts Actors & Cormoran Strike at National Film Awards!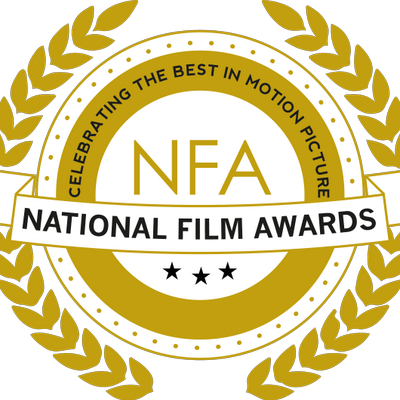 Join us in congratulating all nominees of the National Film Awards this year, including Cormoran Strike (nominated for Best TV Drama Series), Rupert Grint's Snatch (Best TV Drama Series), Domhnall Gleeson's Goodbye Christopher Robin and Kenneth Branagh's Dunkirk for Best British Film, Ian Hart's God's Own Country (Best Independent Film), Bill Nighy's The Limehouse Golem (Best Drama), Carmen Ejogo's Roman J. Israel, Esq. (Best International Film), Timothy Spall's The Party (Best Comedy) and David Tennant's Broadchurch Series 3 (Best TV Drama Series).
John Cleese is also nominated for Global Contribution to Motion Picture and Julie Walters is nominated for Best Supporting Actress (Film Stars Don't Die in Liverpool).
Remember to vote for your favourites to win here!
Alison Sudol Named Greenpeace Antarctic Ambassador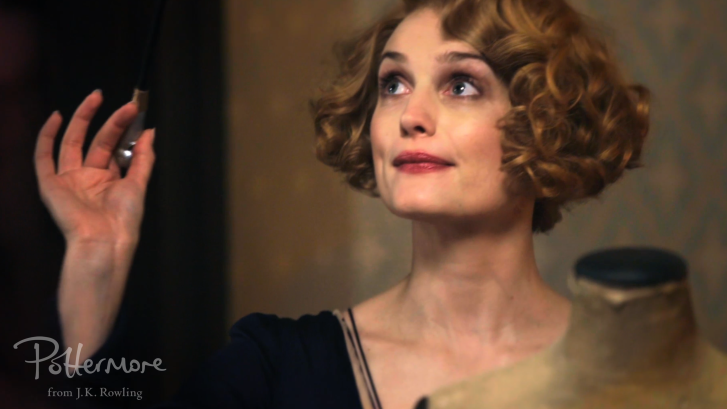 Greenpeace have decided that their very first Antarctic Ambassador will be none other than Fantastic Beasts star and passionate environmental advocate Alison Sudol!
Sudol will join Greenpeace on their research trip in February. Their aim is to move policy in a direction which supports the creation of the largest protected area on Earth, which has been in debate between all states (members of the Antarctic Treaty) for many years. Their latest petition will be supported by Sudol's work, and we look forward to seeing what she gets up to and the information she shares with her followers!
As we've reported on previously, Harry Potter's Bonnie Wright has also been working with Greenpeace to end ocean plastic pollution, and Emma Thompson has long advocated for the legal protection of the Arctic against oil drilling and industrial fishing with Greenpeace.
Utterly thrilled to announce that @Greenpeace has invited me to be their 1st Antarctic Ambassador…!! SUCH an honor! AND I will be traveling on their upcoming expedition to Antarctica in February! I will be discussing on my livestream in… 24 minutes!!! https://t.co/E5oibNNJF0 pic.twitter.com/bljbFZmVoO

— Alison Sudol (@AlisonSudol) January 16, 2018
Dan Fogler In Trailer For Becks
The official trailer has been released for Becks, a film about a musician who moves back in with her mother after a sudden breakup. The film stars Tony award-winning Fantastic Beasts star Dan Fogler, as well as Lena Hall (Hedwig and the Angry Inch, Kinky Boots, Cats), Mena Suvari, Hayley Kiyoko, and Sas Goldberg (Significant Other). Watch the trailer below and let us know what you think!
You can also meet Dan Fogler at Wizard World ComicCon this year, as announced via his Twitter account – will you be there to meet our favourite no-maj?
Meet me in St. Louis.. literally!! https://t.co/tkd116ZXbx

— Dan Fogler (@mrdanfogler) January 18, 2018
Eddie Redmayne to Voice Another CBeebies Bedtime Story, Calls For Gender Equality & Appears at Early Man Premiere
Last Sunday, Eddie Redmayne was spotted on the green carpet at the Early Man world premiere in London:
First shots of #EddieRedmayne on the green carpet at the @earlymanmovie world premiere in London today. #earlyman pic.twitter.com/KrScvIMaWy

— BespokeRedmayne (@bespokeredmayne) January 14, 2018
At the premiere, he spoke about the gender pay gap, and the need for serious change when it comes to gender equality:
"I think the fact that last year three of the top films were female-led films is showing there is change but there is a huge amount of change needed yet. It's sort of systemic I think"
The BBC also reported that Redmayne would be returning to CBeebies to read another Bedtime Story episode on January 24th, this time reading Dressing Up Dad by Maudie Smith:
Eddie Redmayne returns for another @CBeebiesHQ Bedtime Story on 24 January. He reads Dressing Up Dad by @MaudieSmith, illustrated by @PaulHoward20: https://t.co/HClweE5kTf pic.twitter.com/gWfU4udhWq

— BBC Press Office (@bbcpress) January 16, 2018
He also recently teased a 'darker' Fantastic Beasts (unsurprising seeing as we'll be getting stuck into the Dumbledore-Grindelwald storyline!) during his interview on The One Show, which you can catch on BBC iPlayer here.
David Heyman to Produce Pilot for New NBC Drama, In Between Lives
NBC recently picked up In Between Lives, which will be executive produced by Harry Potter and Fantastic Beasts producer David Heyman (owner of Heyday Television) and Nancy Cotton, and written by Moira Kirland.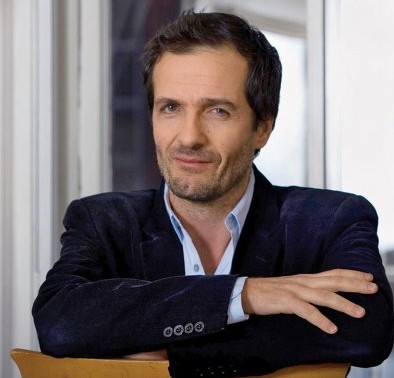 A summary is as follows:
"The drama revolves around a mysterious young woman who reluctantly uses her gift of clairvoyance to help a veteran LAPD detective and a damaged ex-FBI outsider solve the most unnerving and challenging cases the city encounters. This eerie ability also opens the door for her to see and talk to the dead, who are seeking help for unresolved problems, whether she likes it or not."
Read more about his latest project here!
New Projects For Timothy Spall, Gary Oldman, Brendan Gleeson, Julie Walters, Daniel Radliffe & David Bradley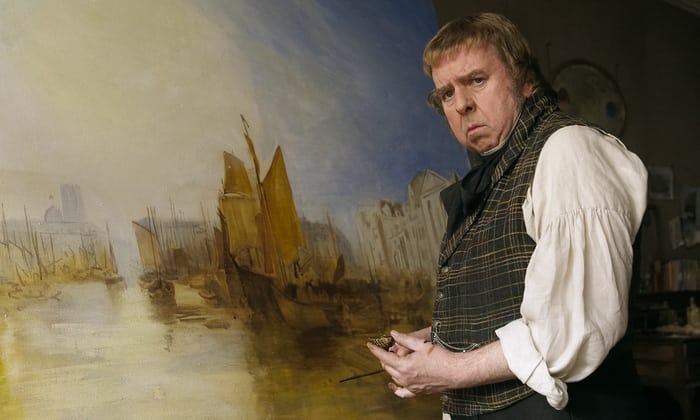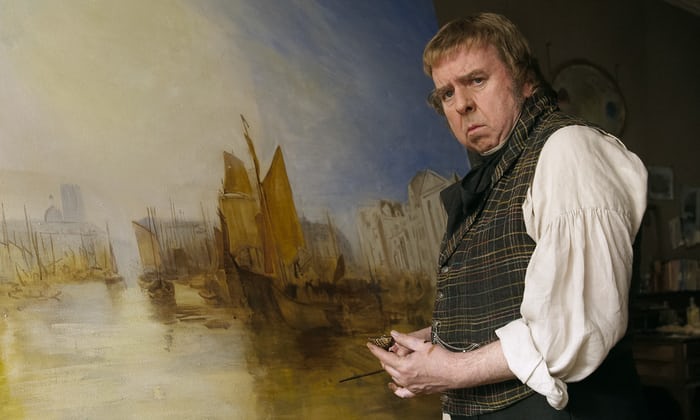 Harry Potter's Timothy Spall will star in new film Mrs Lowry & Son, which will depict the relationship between 20th Century artist L.S. Lowry (played by Spall) and his mother.
Spall said on the role:
"I do paint a little bit [in the film]. It's mainly about his relationship with his mother and how that influenced his work … he was an only child. It's about this very unusual close relationship [with] his mother, who he adored … how that informed his work and how that work happened late in his life."
Production begins this month in Manchester. Read more here. You can join Timothy Spall and Imelda Staunton (Harry Potter's Dolores Umbridge) at the film preview and private cast Q&A of Finding Your Feet on February 6th at London's Vue West End, more info here.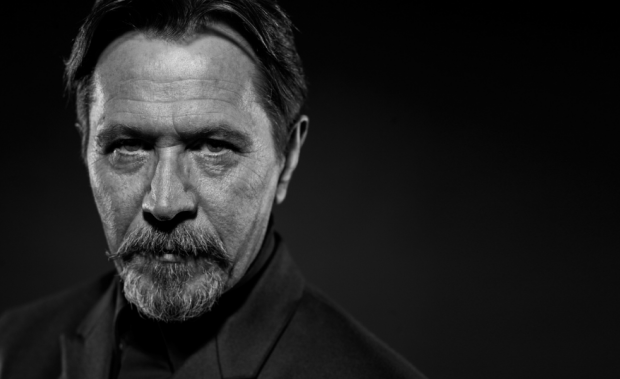 Harry Potter's Gary Oldman will also produce new series The Butcher – a contemporary supernatural serial killer drama focusing on a homicide detective's investigations into a serial killer who is 'beyond human'.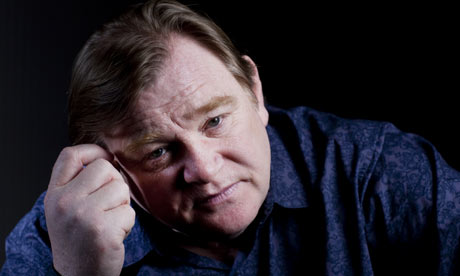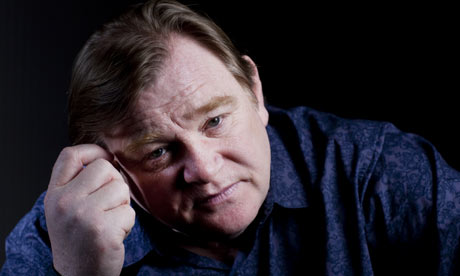 Brendan Gleeson will reportedly star in Ballad of Buster Scruggs, a six-part Netflix miniseries by the Coen Brothers. The series premieres this year, but the exact date has not yet been announced by the platform. Gleeson will star alongside Liam Neeson.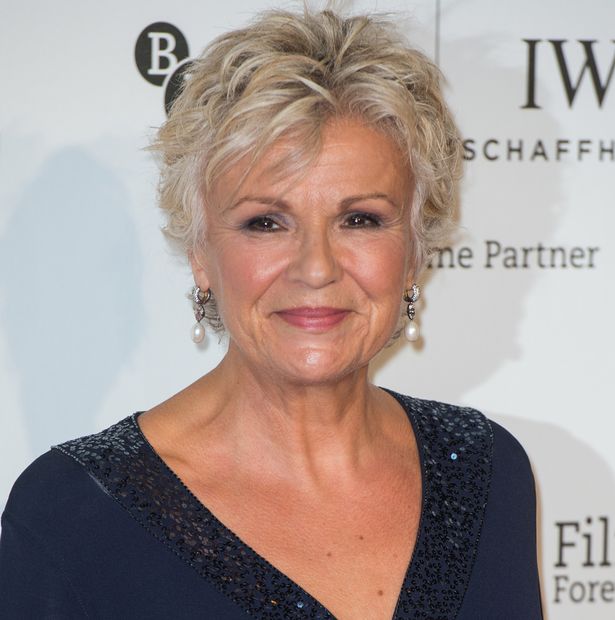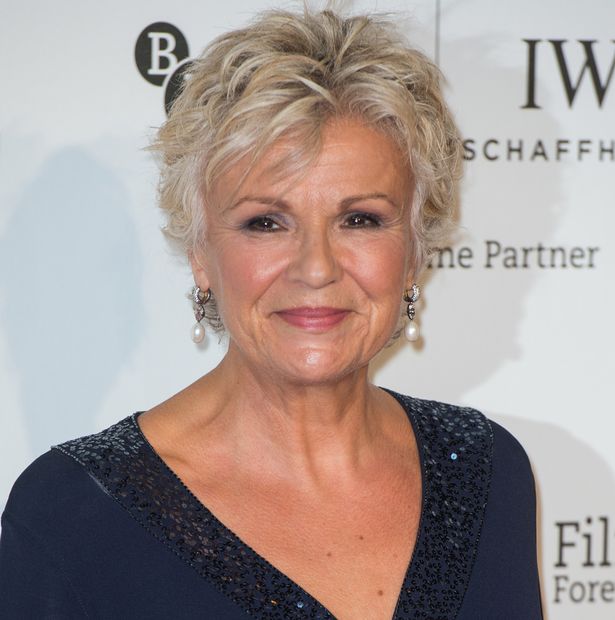 Julie Walters also has a new project lined up for 2018: narrating an emotional four-part series based on the farewell messages of the terminally ill, My Wonderful Life. The series begins on Sky One and NOW TV on February 15th at 9pm, and hopes to be a 'celebration of life and the importance of memory'.
The first trailer for Daniel Radcliffe's latest project, Beast of Burden recently released, which you can view below. The film is released in the U.S. on February 23rd. Read more here.
David Bradley also appears in a new trailer this week, for The Lodgers, a gothic horror following cursed siblings forced to live in the home left to them by their dead parents. Watch the trailer below. The film will release on February 23rd. See the trailer below  -Bradley appears near the end!
Rupert Grint Lands Snatch Season 2!
Grint executive produced and starred as Charlie Cavendish in Season 1 of Crackle's series Snatch (based on Guy Ritchie's cult classic film), and will return for a second season! The news follows the release of a new VR heist game experience starring Rupert Grint, now available for free on PlayStation(R)VR.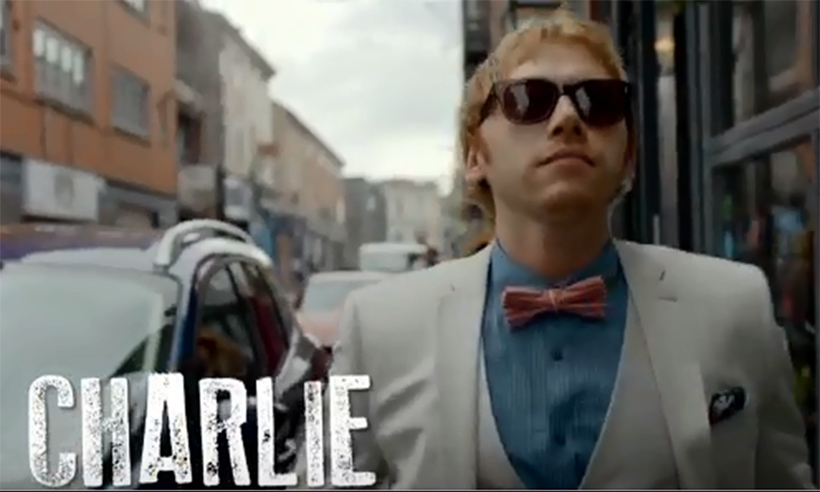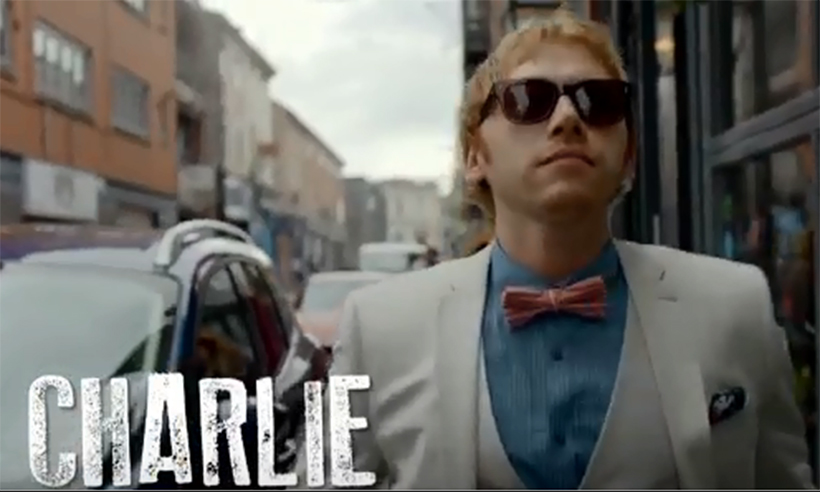 Read more about the series here.
Jude Law and Emma Watson to Auction Golden Globes Outfits in Support of Time's Up:
Following the Golden Globes, Fantastic Beasts: The Crimes of Grindelwald star Jude Law will auction his tux (along with various other nominees and winners) to support Time's Up, a legal defines fund supporting victims of sexual misconduct. As a UN Women Goodwill Ambassador, Emma Watson has followed and spoken out on the issue on various platforms, and – alongside donating her gown – has shared her support on the cause via Twitter:
So moving to be on the red carpet yesterday. Thank you to everyone who wore black in solidarity with us. ✊ @timesupnow #timesup pic.twitter.com/70dv8yp9QJ

— Emma Watson (@EmmaWatson) January 8, 2018
Auctions have already started, and will come to a close on January 26th. Read more here!
Warwick Davis Speaks Out on Twitter Abuse
Warwick Davis recently took to Twitter to speak out on the lack of action taken against insulting terms directed toward 'short statured individuals':
.@Twitter is supposed to have clamped down on abusive behaviour on their platform. However, even after reporting twice, and explaining how offensive the word 'midget' is to many short statured individuals, they continue to allow the Tweet below to remain on the users timeline. pic.twitter.com/BnQczdyqGM

— Warwick Davis (@WarwickADavis) January 14, 2018
Receiving a positive response to his tweet (and a response from Twitter to say they'd reported and locked the account for violating their terms!), Davis thanked those supporting his platform. Davis founded the Little People UK charity, aimed at supporting little people and their families, and also recently celebrated a huge achievement in fundraising with children's charity Variety:
Tonight, as an ambassador for @VarietyGB, I had the pleasure of celebrating the incredible £315,000 raised for the charity by @GalaBingo and its members. This money will change the lives of disabled, poorly and disadvantaged children in the U.K. Thank you all! pic.twitter.com/dzRjQQMeTi

— Warwick Davis (@WarwickADavis) January 13, 2018
His new musical, Eugenius, opens on January 22nd – read more about the show in our exclusive coverage of Warwick Davis's panel at MCM London Comic Con here!
An early start but a great interview on @GMB with @kategarraway and @benshephard pic.twitter.com/IOh8O0WOpG

— Eugenius! (@eugeniusuk) January 19, 2018
That's all for this week's round-up! Be sure to catch up with last week's news here, and our theater round-up here.