New 'Fantastic Beasts' Promo Poster Hints at Darker Times, & More From Comic Con Day 2!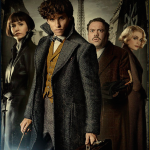 Jul 20, 2018
A new MinaLima-designed Fantastic Beasts poster has spread like wildfire through the Potter community, and it's not hard to see why!
The latest promotional piece for Fantastic Beasts: The Crimes of Grindelwald not only features core characters Newt, Tina, Jacob, Queenie, Credence, Claudia Kim's 'Maledictus' character, Leta, Theseus, Dumbledore and Grindelwald, but also features a haunting line:
"THE FATE OF ONE WILL CHANGE THE FUTURE OF ALL"
There's #MagicInSanDiego this week! Starting with this new #FantasticBeasts: The Crimes of Grindelwald @minalima art. #SDCC2018 pic.twitter.com/J82XKTHAJf

— Fantastic Beasts (@FantasticBeasts) July 20, 2018
We've also received word of a teaser trailer in London, which appears to show Newt covering Tina from some black shrouds (see the Grindelwald symbols on black shrouds below), Newt asking if he had to 'hunt him down' (presumably Credence, not Grindelwald?) and more of Circus Arcanus:
Trailer Teaser for #FantasticBeasts The Crimes of Grindelwald just debuted in London!!! TRAILER TOMORROW! #SDCC #SDCC2018 pic.twitter.com/e5oMAo0CO1

— Adam Khan – #SDCC2018 UPDATES (@AdamKhan100) July 20, 2018
Now we don't want to assume too much, but given what we know of Grindelwald's history (that he was the darkest and most manipulative wizard of all time pre-Voldemort), and the fact that we know allegiances will be tested from the previous teaser trailer, and Credence's fate at the end of the last movie, it's not hard to see why we're concerned. There's also the fact that J.K. Rowling has a pretty grim track record of killing off characters – this all-too-dark line could mean anything!
An analysis of the poster leads to a few subtle hints:
Master of Death, Master of Muggles
1) The Deathly Hallows symbol is front and centre, between Dumbledore and Grindelwald: a symbol of the lure of power that drove the two wizards apart after Arianna's death. The Thestral-drawn chariot shown in Grindelwald's escape in the teaser trailer, a long snake similar to the imagery in Brian Selznick's mural cover art for Scholastic's 20th anniversary editions of the Potter series, perhaps suggesting that the "change in future for all" could be the rise of Voldemort in Harry's time. There's also what appears to be Grindelwald's insignia hauntingly representative of the swastika (and also features the Deathly Hallows) all surround Grindelwald.
What could this mean for Grindelwald's rallies, which we appear to see in the first trailer? Likening his manipulation to that of a real-life mass-murdering dictator not only links him to Voldemort's rein, but also leads us to believe that his manipulative power will actually convince a fair few wizards and witches – without the use of the Imperius curse! His power to control and enslave with his charisma will allow him to appeal to the weaknesses and vulnerabilities of others, allowing him to do commit atrocities in the name of "The Greater Good": a phrase we're sure we'll be hearing soon!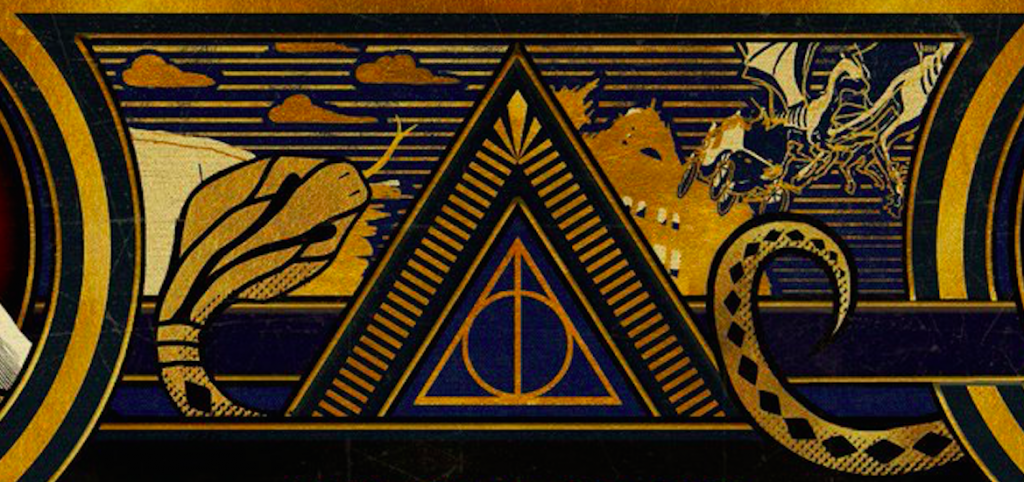 2) For real, where is Queenie?
More worryingly, perhaps, is the fact that Queenie is placed directly under this symbol, and faces away from the quartet. In a new interview with Buzzfeed, Eddie Redmayne suggests that the group will be 'disbanded': could Queenie be turned to Grindelwald's side? Would Jacob go with her, or is he likely to be more cautious given the fact that he's new to the wizarding world? Could Grindelwald be using her and Jacob as a way to get to Dumbledore, learning they're close to Newt?
"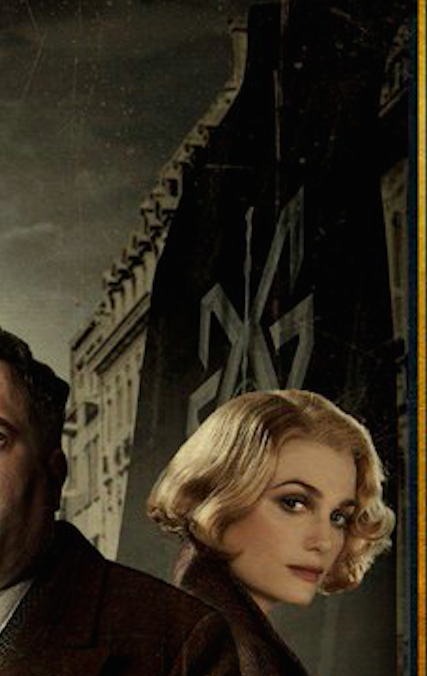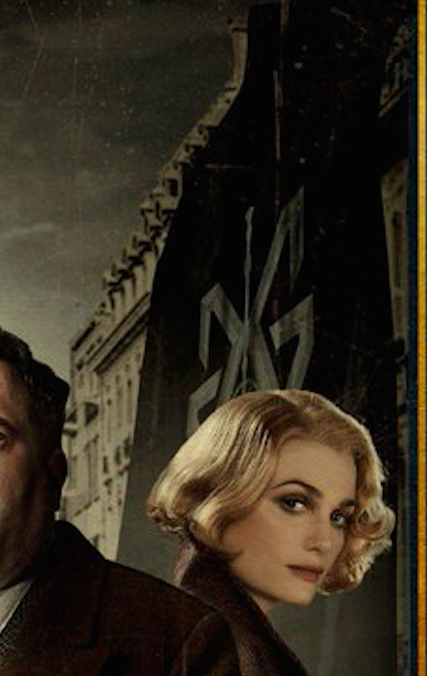 Is there the possibility, however, that if Queenie DOES turn to Grindelwald, she'd play the double agent like Snape? Knowing the Occlumens / Legilimens relationship between the two, would Queenie have the capability to overpower Grindelwald, and possibly help both Newt and Dumbledore in the process?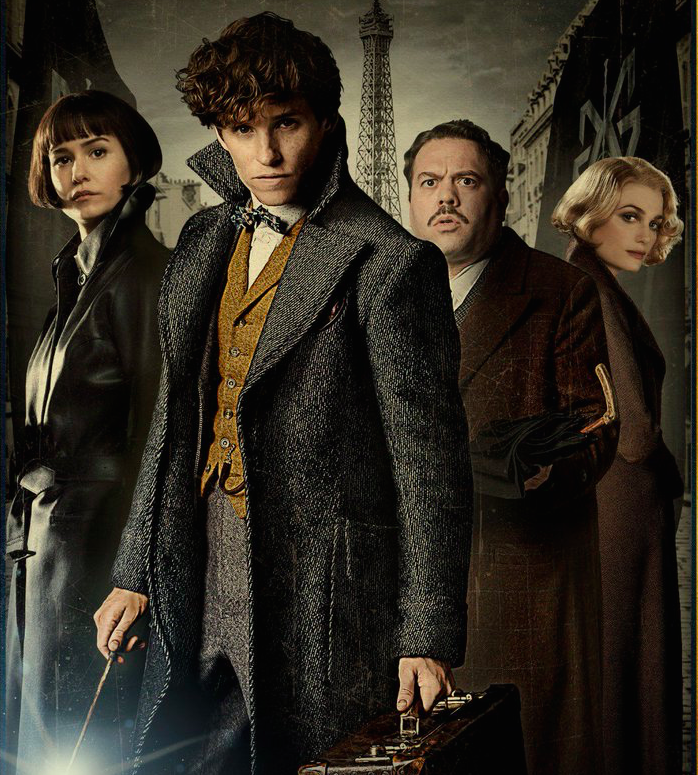 3) From London to Paris
We're also introduced to what we assume is the French ministry in the poster: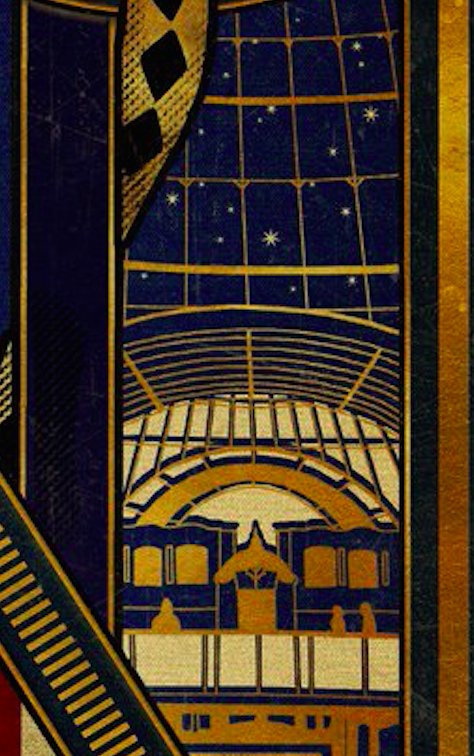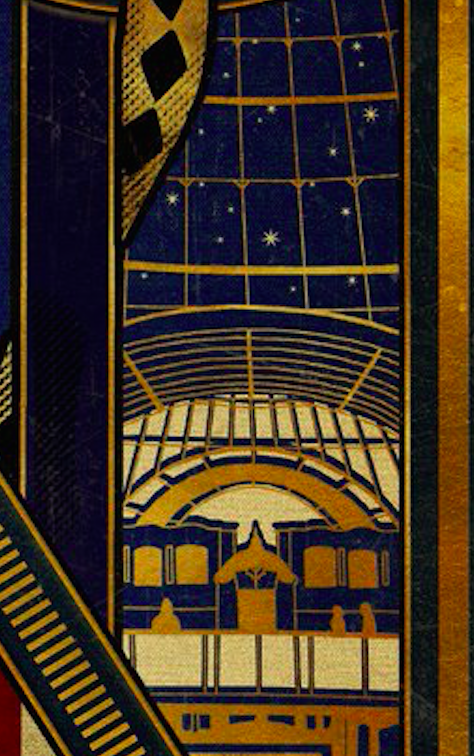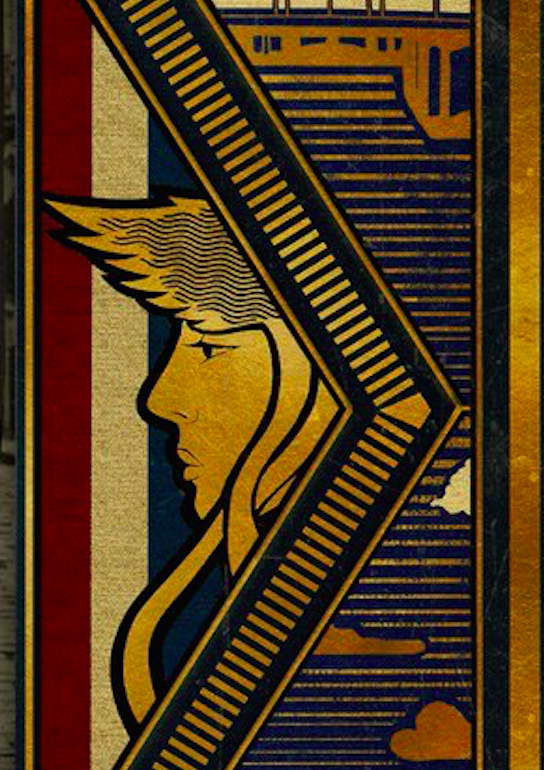 A building (below) immersed cloud also features on the poster, which could be the roof Newt and Dumbledore spoke on in the teaser trailer. Given what appear to be lion statues on the bottom right, and the two figures who look like Newt & Dumbledore (note the long coats), perhaps the National Gallery in London's Trafalgar Square is the site of their discussion before Newt heads to Paris on one of Dumbledore's Chessmaster-esque missions: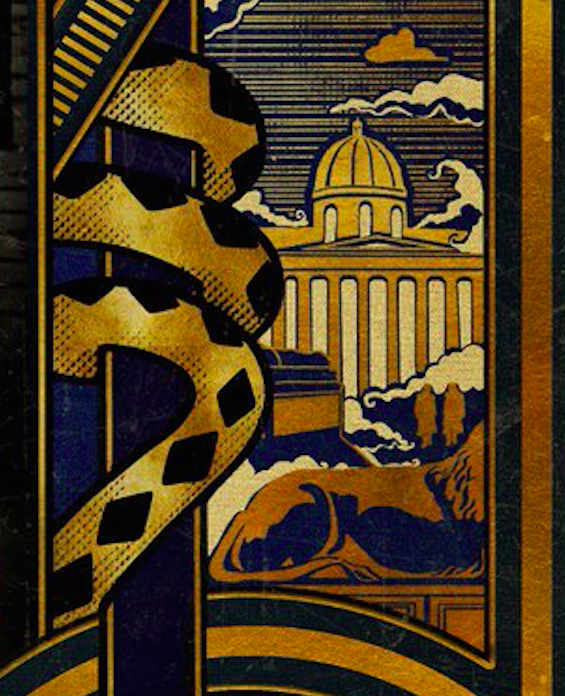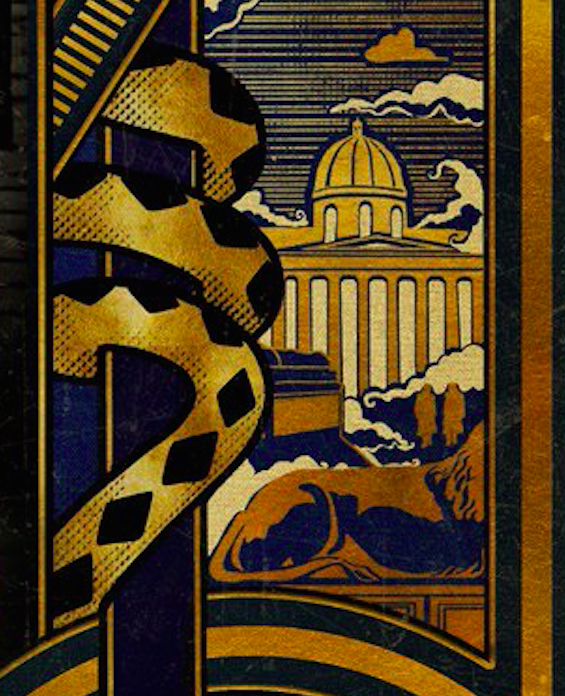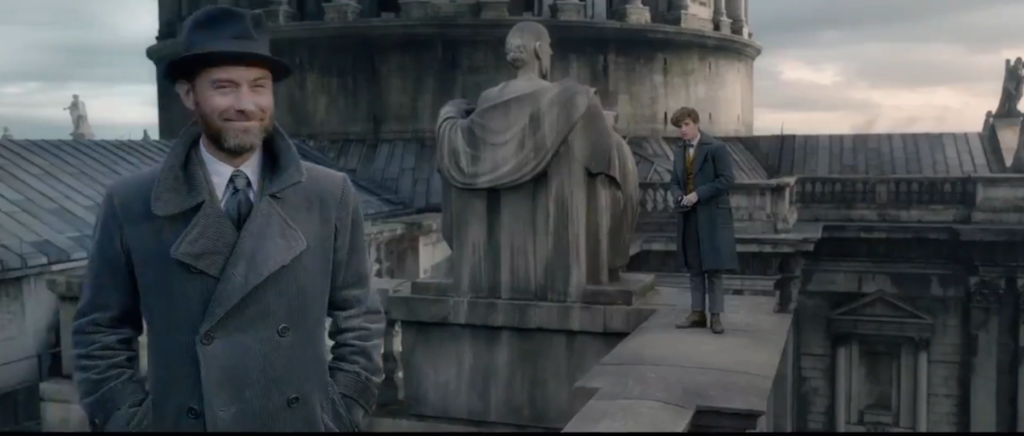 4) Leta Lestrange
Leta Lestrange's allegiance has also been discussed previously by Leaky, given her family ties and Queenie's insights into her relationship with Newt in the first movie. We know she's currently engaged to Theseus – but how does this impact his relationship with Newt? Could she be a threat to the quartet, or will a plot twist reveal Theseus to be the betrayer? We can't wait to see more of these new characters in the next film!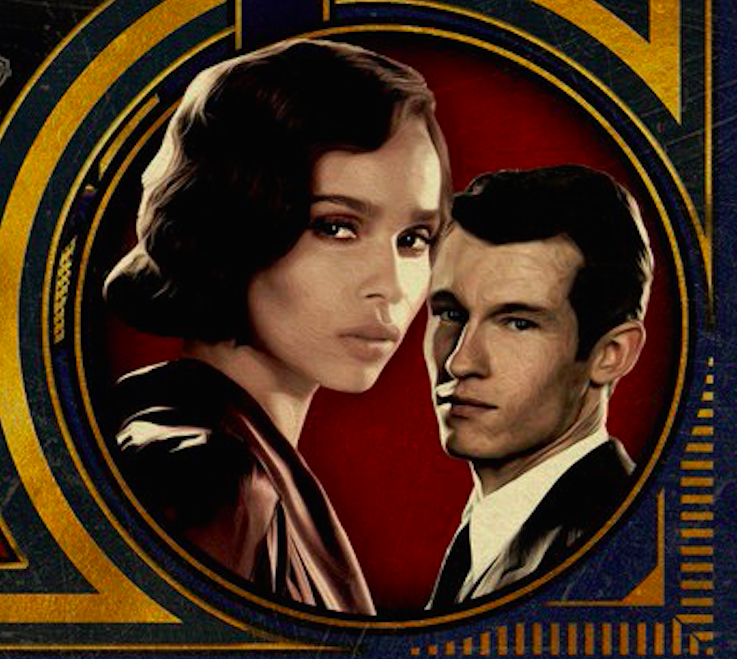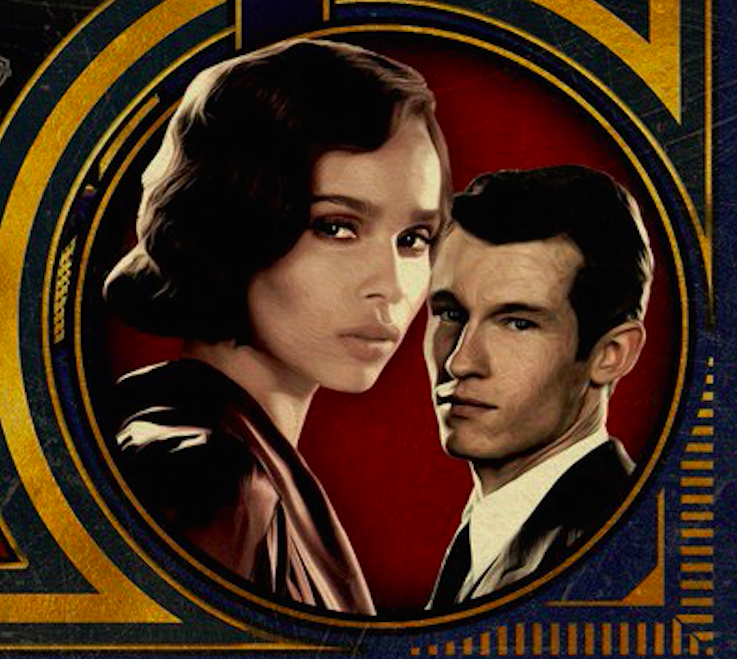 5) Credence
We know Credence is related to Leta, thanks to the teaser trailer, and we also know he survives being literally blown to pieces and ends up at Circus Arcanus – could it be his fate to change the future of the wizarding world with his power? What does Grindelwald want with an Obscurus? How could his relationship to a Maledictus (most likely a friendship forged at Circus Arcanus) tie into this story?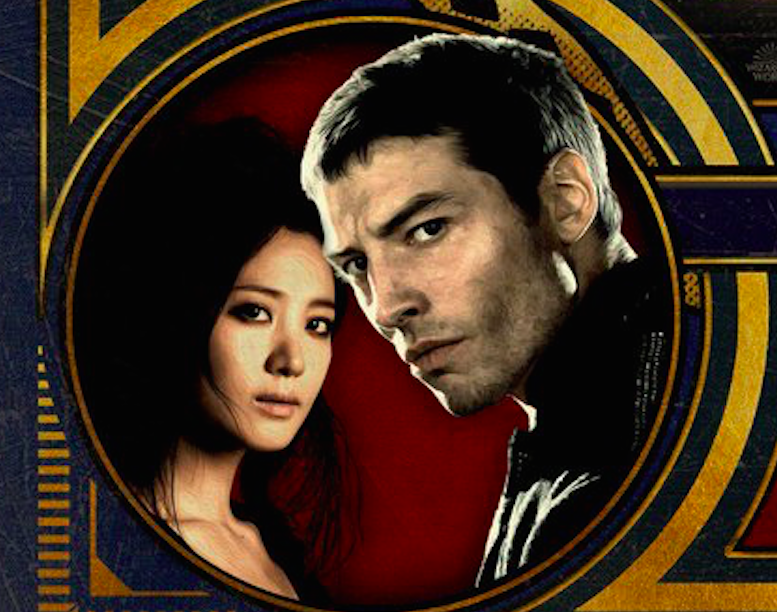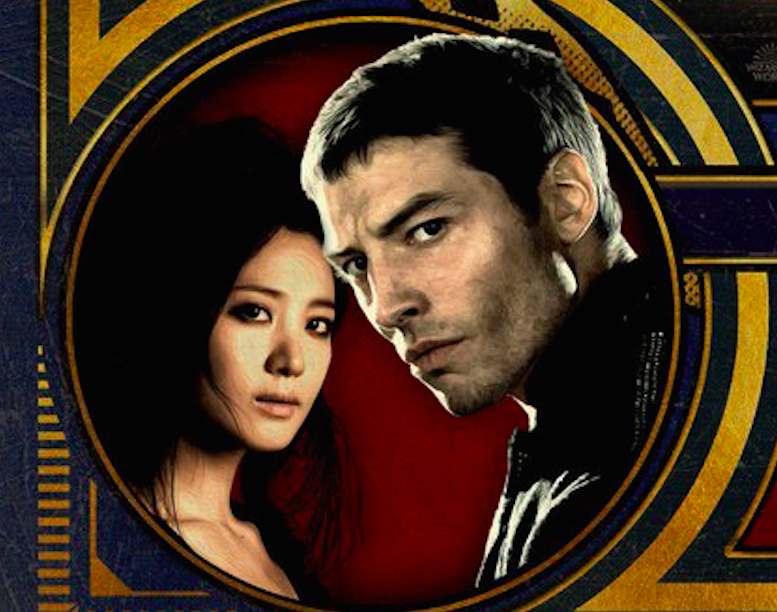 Crowds also feature in the corner of the poster – presumably from either Circus Arcanus, or Grindelwald's rally – given that we see Kama (Grindelwald's Henchman) in the circus, how closely are his rallies and the circus's movements intertwined?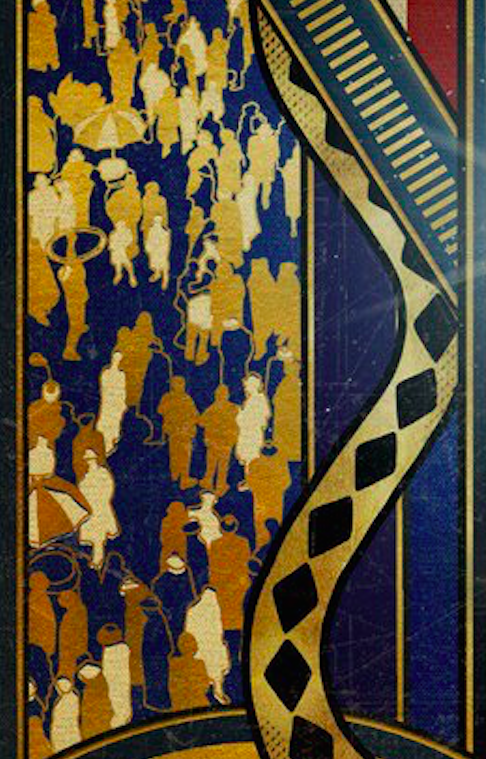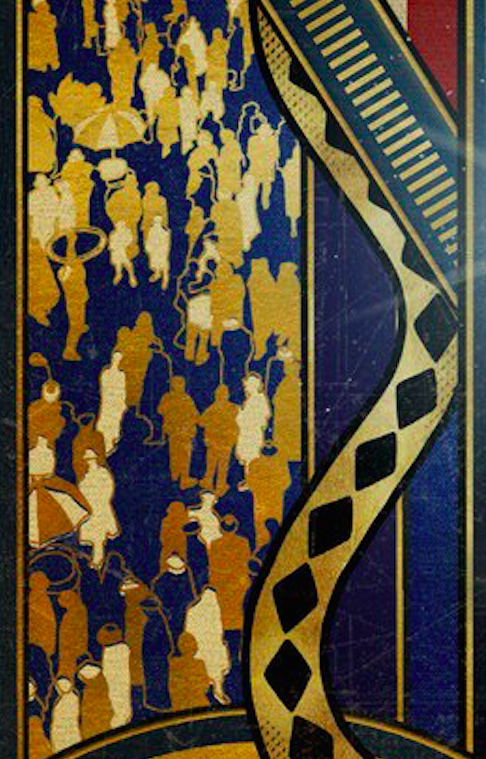 6) Hogwarts
Of course, now that we know Hogwarts features in the film, it's got to feature somewhere on the poster! Just how much will Newt's history will Dumbledore and the school be revealed?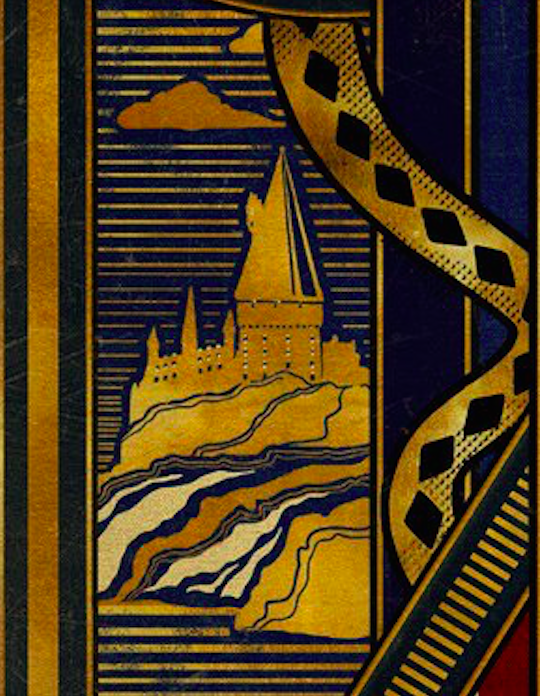 What do you think will happen in Crimes of Grindelwald? Whose loyalties will be tested? How are there still three more films to come after this?! Let us know your thoughts in the comments, or via Facebook, Twitter or Instagram.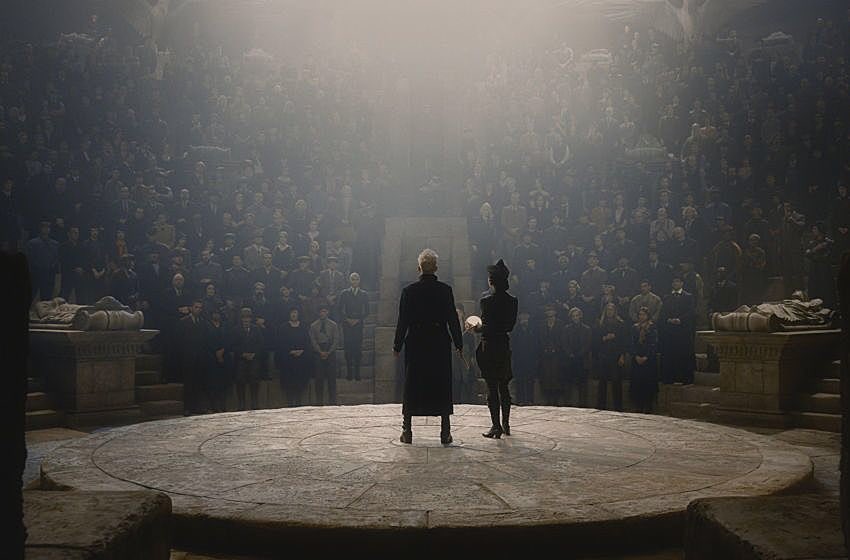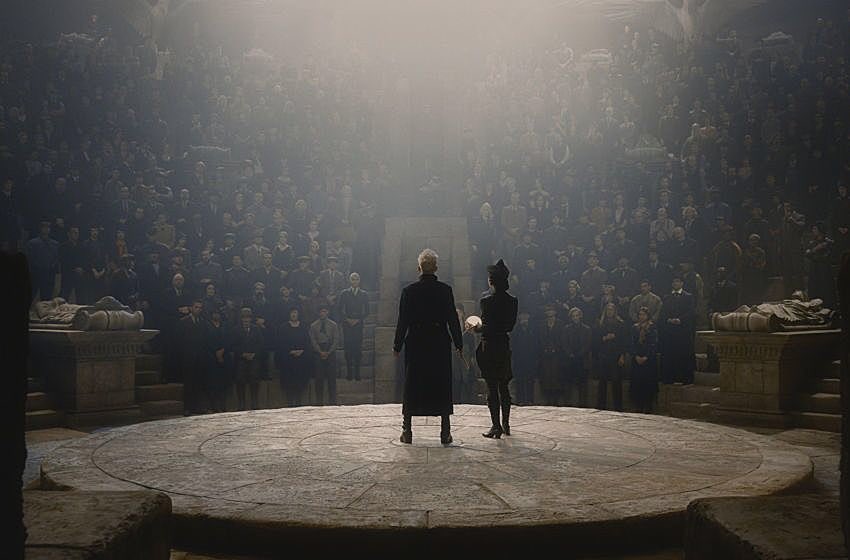 Other promos from today included the new trailer for Mr Mercedes Season 2, which included a sneak peak in the panel today. See a promo from the series below, a 'first look' at the Virtual Reality game debuting at Comic Con here, and more from Season 2 here.
A Harry Potter Fandom Panel: 20 Years in the Wizarding World was also held today, which included MuggleNet, FictionAlley and Organization for Transformative Works, Fansplaining, Wands Up San Diego, Hogwarts Running Club, US Quidditch, Hermione Granger & the Quarter Life Crisis, Brightly Burning, The Great Wizarding War podcast, Harry Potter Minute and Puffs; Or, Seven Increasingly Eventful Years at a Certain School of Magic & Magic. 
Although Dan Fogler didn't actually appear on The Walking Dead panel today, we now know that he's got a spot in Season 9. See him in a new trailer – which debuted today – below:
Check out our schedule for tomorrow here, and be sure to check back for more updates on the Warner Bros panel, and the 20th anniversary Scholastic panel, moderated by Leaky's very own Melissa Anelli!