Weekly Round-up: Tom Felton and Natalia Tena Head to NYCC, Interviews With Katie Leung, First Look at Jude Law in Captain Marvel, Chris Rankin's Directorial Debut and More!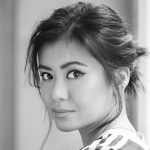 Sep 09, 2018
News came from all corners of the Wizarding World this week. Funko revealed their new line of Crimes of Grindelwald collectibles, and Wizarding Wednesday giveaways returned prior to the film's November premiere. Bloomsbury announced live appearances by artist Chris Riddell ahead of the release of the Tales of Beedle the Bard,  illustrated edition, Emma Watson interviewed her summer Our Shared Shelf author, and Cinereplicas unveiled new Wizarding World accessories. The Broadway production of Harry Potter and the Cursed Child announced an upcoming ticket release, and to end the week Leaky reported that Universal Orlando's A Celebration of Harry Potter will not be held in 2019 due to construction on their latest Wizarding World attraction.
This week in our Actor's Round-Up we have Chris Rankin's directorial debut, Tom Felton and Natalia Tena heading to New York Comic Con, multiple projects for Katie Leung, a new podcast episode for Dan Fogler, a first look at Jude Law in Captain Marvel and so much more!
Chris Rankin's First Directorial Effort Premieres Next Week
Chris Rankin, who played Percy Weasley in the Harry Potter series, took to twitter this week to excitedly promote his first directorial effort, Dad, which premieres Sept. 14 on BBC2.
NEW WORK!!!! My first ever #director gig, a gorgeous little film called "Dad" is on @BBC 2 on 14th September! And then on @BBCiPlayer for a while after. Give it a watch, I'm so proud of it and everyone who made it happen. Written by @Joshua_McCord based on his true story ? pic.twitter.com/OgUG33a1Iv

— Chris Rankin (@chrisrankin) September 3, 2018
In a recent podcast discussion with About Magazine, Rankin described on the short film, saying:
"It's called Dad. And it's written by a guy called Joshua McCord. It's based on — it's not loosely based, but sort of semi-based on something that happened in his childhood. And it's interesting because it's a piece sort of about accepting differences in people, interestingly. Yeah. And it's really, really sweet. And I'm really happy with where it's going."
He also discussed his other upcoming plans, stating:
"Yeah. And I'm back on the professional stage this Christmas. I'm giving my Scarecrow in a sort of pantomime version of The Wizard of Oz. I have done proper stage work in ten years now, so that's going to be fun. So, yeah. Life's exciting. I'm having a go at everything."
This interview followed Rankins' appearance at LeakyCon 2018 in Dallas, Texas, where he talked all things Potter and expounded on his view of the actor/director relationship, which he employed in his directorial debut. He observed:
"Let the actors make their decisions then direct them into making the film you wanna make. […]Directing isn't choreography. You need to let actors make their own choices and do what feels right for them."
We can't wait to see how his filming philosophy plays out on the screen and wish him great success in these new projects! Watch a trailer for the show below:
Pop over to @BBCCymruWales Facebook page for a trailer of this year's @itsmyshoutltd films. Clips from my film "Dad" are in there… opening shot, and the bit with the boy going "I haven't got any friends"

Link to the trailer https://t.co/V1AUOpVCmA

Enjoy ❤🎬 xxx

— Chris Rankin (@chrisrankin) September 9, 2018
A Potter Presence at New York Comic Con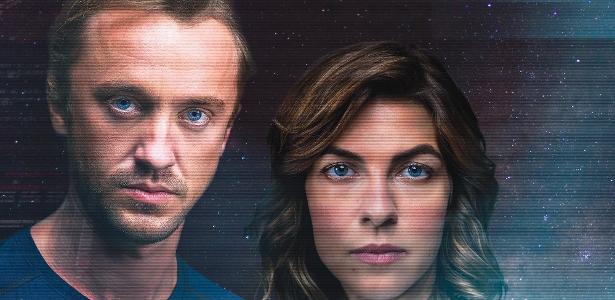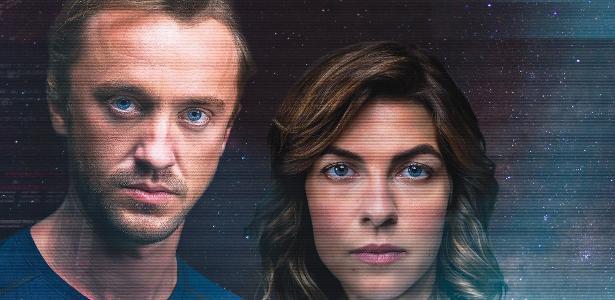 Some of our favorite Harry Potter alums have been announced as featured guests of the upcoming New York Comic Con, and we're excited to confirm that Tom Felton, known as Draco Malfoy, and Natalia Tena, who played Nymphadora Tonks, will appear on a panel covering the upcoming YouTube original show Origin.  The panel will be held Thursday, Oct. 4 from 4:30-5:30 p.m. and is billed as an "exclusive preview" of the new thriller. Guests will not only be treated to a session with the series' stars but will also see never-before-seen footage!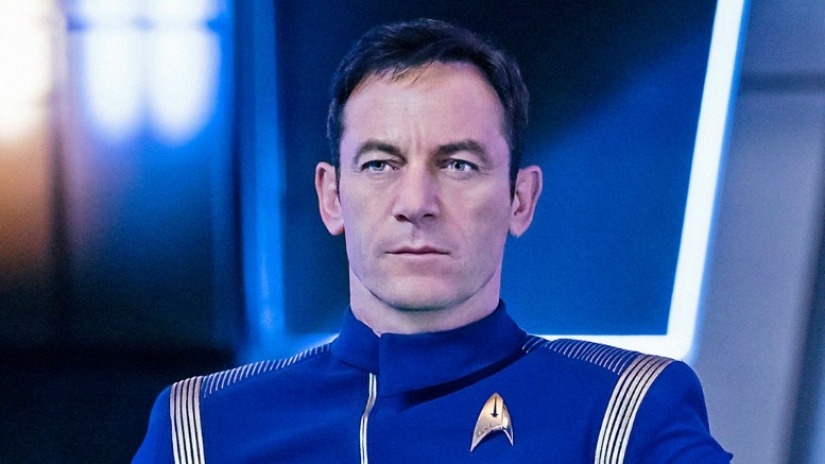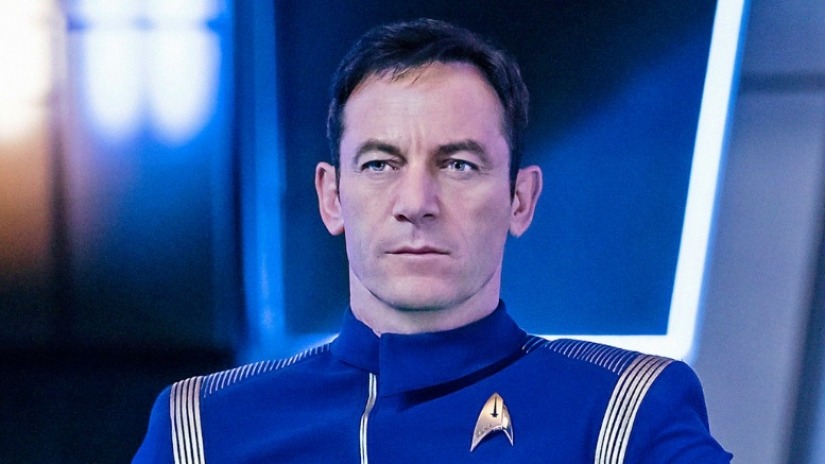 Star Trek: Discovery, a CBS All Access original series, will also get a panel on Saturday, Oct. 6 from 4:00-5:00 p.m. As the show heads into its second season, cast members will gather to "discuss the legacy of the franchise, and what adventures await." Speakers have not yet been announced, so we don't know if Jason Isaacs, who played Lucius Malfoy in the Harry Potter films and stars as Captain Gabriel Lorca in Star Trek: Discovery, will be among the attendees just yet.  We'll bring readers more details from NYCC as they are released!
New Projects for Katie Leung  
Katie Leung, best known to Potter fans for her portrayal of Cho Chang, has some new projects in the works! First up, Leung narrates Robin Stevens' book Death in the Spotlight, the seventh book in the Murder Most Unladylike Mystery Series. Leung is the voice of main character Hazel Wong and called this book her favorite in the series! The audiobook is available for purchase Oct. 4.
Honoured to read your books @redbreastedbird ?? DEATH IN THE SPOTLIGHT is my favourite! So so good x https://t.co/QPEA8CwP3t — Katie Leung (@Kt_Leung) September 6, 2018
Next up, Leung stars in ITVs new drama Strangers, which premieres Monday, Sept. 10. RadioTimes described the plot as follows:
"Strangers see John Simm star as Professor Jonah Mulray, whose world comes crashing down when his wife is killed in a car crash in Hong Kong. Though his wife lived and worked there for six months, Jonah's fear of flying as stopped him from ever visiting. "Now forced to abandoned his sheltered life, he must venture across the world to identify her body. However once he arrives he finds out a shocking truth and is drawn deeper in a web of conspiracy in a foreign and unfamiliar place. "Jonah's search for the truth about his wife's death will form the spine of the eight-part series, written by new screenwriting duo Mark Denton and Jonny Stockwood."
In a recent interview with Wylde magazine, Leung talked about returning to Hong Kong for filming, saying:
"I consider Hong Kong to be my second home as up until recently I would visit at least once a year. The last time I went before shooting Strangers was when I was filming the BBC series One Child where I played an adoptee who was struggling to rekindle with her birth mother in an alien place and culture. The series' subject matter as well as the intensity of the shoot put me off going back for a while but once I found out I was going to film there for Strangers, especially playing such a contrasting role as Lau Chen who has been born and bred there, I became really excited about flying out there again."
Though little is known about Leung's role other than the name of her character, Lau Chen, the mystery makes it all the more intriguing–and her excitement over the project makes us excited to see her in it! Check out the teaser trailer below.
A First Look at Jude Law in Captain Marvel
Fans got a first look at Jude Law, Fantastic Beasts young Dumbledore, in his other mega franchise role as the yet unnamed Kree leader in the upcoming Marvel Universe installment Captain Marvel.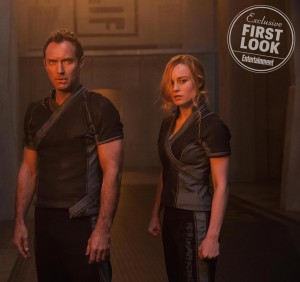 In a recent interview with EW Law talked about what he learned from long-time friend and Sherlock Holmes co-star Robert Downey, Jr about making an MCU movie,
"I don't know that he ever gave me any advice, but he obviously had a great time making these," Law says. "He talked a little bit about how [making a Marvel movie is like] fitting this one piece into a bigger picture that someone else has got their eyes on, and giving yourself over to that. It's not about trying to understand everything. Just do your piece."
Law had this to say about his character's motivation,
"He is driven by a belief in the divine leadership of the Kree people,[…]So he's almost a devout warrior — unquestioning, conservative, but inspirational."
Hmmm-this may or may not be reminiscent of Hogwarts beloved Headmaster. We guess we'll see if his role as Dumbledore was good training for Marvel when Crimes of Grindelwald comes out November 16.
Law can be seen in Captain Marvel beginning March 8, 2019.
A New Episode of Dan Fogler's 4D Experience
 Dan Fogler, Fantastic Beasts resident No-Maj spends some of his off-screen time mingling with other non-magical folks at Comic Cons worldwide. Next on Fogler's schedule is a fan event in Portugal, then a Con later this month in Manchester England.



View this post on Instagram
 Fogler is one of the only Wizarding World actors with his own podcast, if not the only one. His most recent episode is a broadcast from another recent comic con panel in which he takes a wide variety of questions on, no surprise, all things Fantastic Beasts, including his favorite Beast, whether Queenie and Jacob will reunite in film two, what it was like working with Jude Law and Johnny Depp and his first meeting with J.K. Rowling who he deemed a "modern female Shakespeare". Check out Dan Fogler's 4D Experience on iTunes.
Matthew Lewis Produces a Short Film
Matthew Lewis, Neville Longbottom in the Harry Potter films, is trying his hand behind the scene as executive producer for a new short film, On My Own. 
Hey folks, I'm helping produce a film with a stunning script by my old housemate @leehbe unt3r. It's @OnMyOwnFilm and it's a subject hugely important to me. I hope you can spare a few minutes to check it out. It's also starring my renaissance man brother @MrAnthonyLewis. (1/2) — Matthew Lewis (@Mattdavelewis) September 3, 2018
According to the film's website, here is a description of the story,
"Every day Terry works on the same old rooftop… Every day he looks out at St Paul's Cathedral (survived the war, miraculously) and the serene, surrounding London skyline… And EVERY BLOODY DAY he scrapes up smatterings of relentless London pigeon shit. Today though, somebody is blocking the view (not a pigeon). Can Terry help Colin? Can he help himself? On My Own is a dark, emotional roller coaster of two men found hiding, left facing life quite literally on the edge."
Fans can support the independent short as well as see a trailer for the film here.
First Trailer for David Tennant in HBO's Camping
HBO finally released a trailer for their upcoming  8-episode comedy Camping starring David Tennant, Doctor Who's Tenth Doctor and Death Eater Barty Crouch, Jr. from Harry Potter and the Goblet of Fire. Take a look at Tennant, who plays husband Walt on a nature trip for his 45th birthday with his wife played by Jennifer Garner. Camping premieres October 14 on HBO.

Robert Pattinson Cast in The Devil All the Time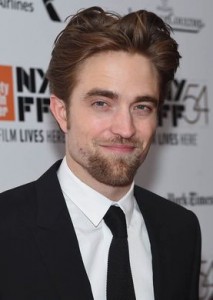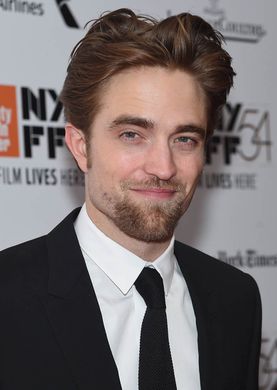 Robert Pattison of Twilight fame and known in the Potterverse as Hufflepuff Triwizard Champion Cedric Diggory will play a character named Roy Laferty in the upcoming screen adaptation of Donald Pollock's 2011 novel The Devil All the Time. According to Deadline, the following is the synopsis of the film:
"In a place called Knockemstiff, Ohio, a forgotten backwoods of this country – a storm of faith, violence and redemption brews. Out of desperation to save his dying wife, our protagonist Willard Russell turns to prayer which succumbs to sacrifice. His son Arvin (Holland) is growing from a kid bullied at school into a man who knows when to take action. The cast of characters includes a serial killer couple, a faith-testing preacher and a corrupt local sheriff (Evans) in a story told across two decades."
The Devil All the Time with Robert Pattinson begins production in 2019.
Pattinson will also make an appearance at the Toronto Film Festival this week for the September 9 premiere of his next film, the sci-fi drama High Life. Director Claire Denis said this about Pattinson in a recent interview with Deadline,
I was initially afraid Robert would be too young for the part but he wasn't. I think he is a great young man and a wonderful young actor. He is intelligent, poetic, he is like a knight to me. I saw the four parts of the Twilight series when it was released. I was amazed by the two heroic young leads.
High Life will have its theatrical release in France November 7, 2018.
A New Trailer for David Yates's Phoenix
David Yates, director of the last four Harry Potter films and the first two Fantastic Beasts, who Leaky had the pleasure of interviewing during our exclusive Crimes of Grindelwald set visit last fall, is the executive producer of Phoenix (Foniks), a Norwegian film which premiered on September 7 at the Toronto Film Festival. The film, about a teenage girl who must care for herself and younger brother due to her mother's mental illness, has received positive reviews since its premiere. Take a look at a trailer for the film below.

Another Look at Jim Broadbent Ahead of King of Thieves Premiere
Plenty of excitement has surrounded the upcoming British crime drama King of Thieves. The improbable story of the 2015 Hatton Garden diamond heist starring two of our favorite Hogwarts professors Michael Gambon and Jim Broadbent has released a plethora of trailers and movie posters as it heads towards opening. This latest trailer features Broadbent as gang leader Terry Perkins, a pretty far cry from his Potter roots, at odds with the group ringleader played by Michael Caine. King of Thieves is released in UK theaters September 14.

Colin Farrell in Action Movie Eve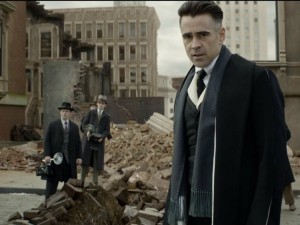 Colin Farrell, MACUSA auror whose identity was revealed to be assumed by Dark Wizard Gellert Grindelwald in Fantastic Beasts and Where to Find Them, has joined the action film Eve with Oscar nominee Jessica Chastain. Farrell, whose casting was announced the first day of the Toronto Film Festival, will play the leader of a black ops organization. Sounds like his Wizarding World role was a good training ground for this part even without Polyjuice Potion. Production for Eve begins later this month.
Ciaran Hinds Joins Helen McCrory in MotherFatherSon
Ciaran Hinds, who Potter fans may recognize as Albus Dumbledore's estranged brother Aberforth, joins Helen McCrory, Harry Potter's Narcissa Malfoy in the 8-episode BBC Two drama series MotherFatherSon. McCrory stars as the ex-wife of an American businessman, played by Richard Gere, dealing with her self-destructive adult son. According to Variety Hinds will play the father of Gere's character and will be seen in flashbacks. The series is currently filming in London and will air sometime in 2019.
That's it for this week's Actor's Round-Up! All the latest Wizarding World news from the stage including a new interview with Daniel Radcliffe ahead of his upcoming Broadway premiere can be found in our recent Theater Round-up, and be sure to check out last week's round-up here.
Feature image by Etienne Gilfillan