Theater Round-Up: New Images, Schedule Changes, Interviews and Awards Nominations!
Oct 27, 2018
From new images for Jack Thorne's King Kong and Jim Broadbent's A Very Very Very Dark Matter to changes in Dan Radcliffe's The Lifespan of a Fact performance schedule, interviews with James Phelps on his upcoming play, The Greater Game, and Alfred Enoch regarding the screening of the most recent incarnation of Red, as well as nominees–including Harry Potter and the Cursed Child!–and voting information for the BroadwayWorldUK Awards, it's been another busy, full week in the theater community.
Read on for more details!
Jack Thorne's King Kong and The End of History
Jack Thorne's re-worked King Kong musical began preview performances Oct. 5, barreling toward an official opening on Nov. 8 and leaving awed audiences in its wake. The skilled puppeteering of the giant gorilla, combined with advanced animatronics, the powerful performance of lead actress Christiani Pitts (Ann Darrow) and a dynamic supporting cast, have all come together to produce some absolutely incredible stagecraft, and newly-released production photos show how truly mesmerizing King Kong has become.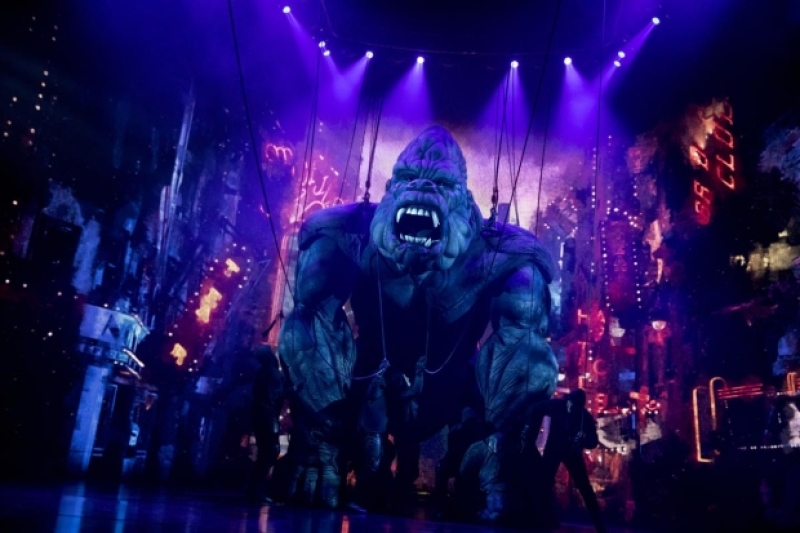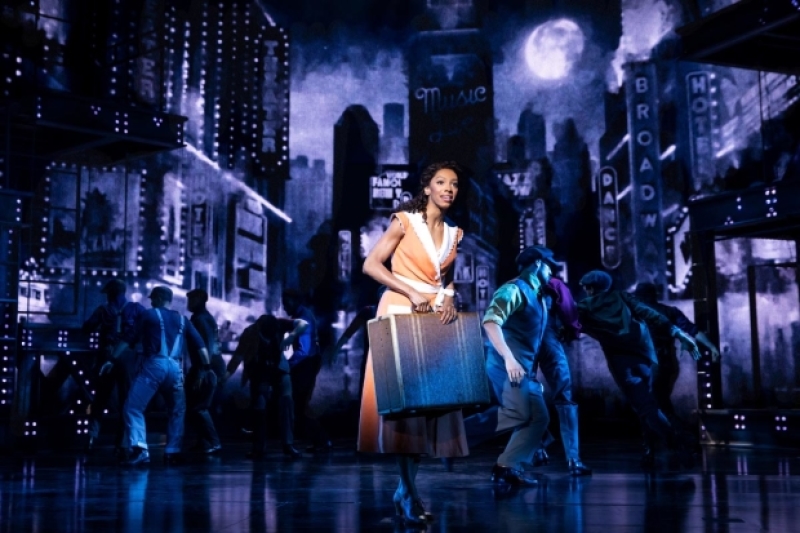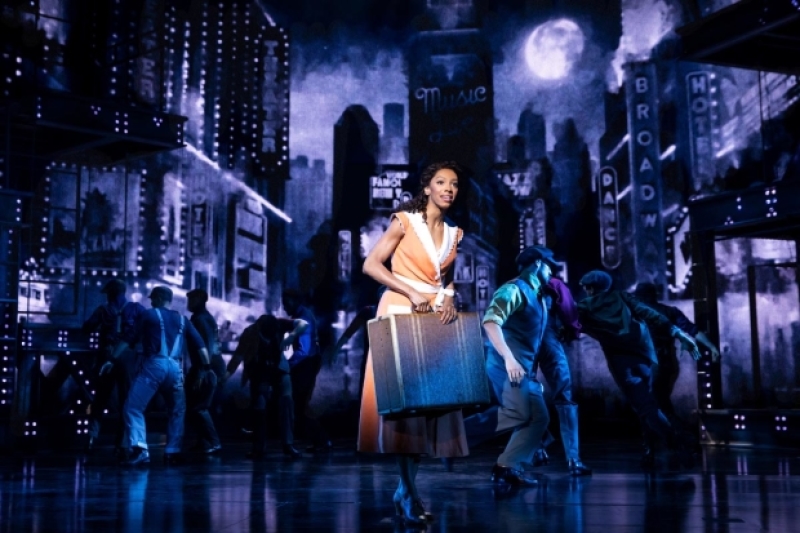 See the full gallery at TheaterMania here and more in Leaky's previous coverage of first look images.
Coinciding with the Broadway production of King Kong, a new edition of the Edgar Wallace and Merian C. Cooper King Kong novella has been released with an introduction from writer Jack Thorne. Some excerpts from Thorne's contribution are as follows:
"It's interesting that when writing [the novella] Wallace was constantly being fed by Cooper the story of monsters where there is a humanity to them. The original Dracula film and of course the magnificent Frankenstein. Kong fits into the tract beautifully. Our relationship with difference and how we deal with those who are seemingly more powerful than ourselves. You can then sketch the progress of this all the way up to Thanos in Avengers: Infinity War."
And:
"The character we've all fallen in love with in making the show is Ann Darrow. The beauty that killed the beast. There is a tendency within these pages to pigeon hole her as a damsel in distress or a screaming blonde. We have tried to make the play her journey and to make her responsible for her journey. She makes mistakes that leaves Kong vulnerable. In doing this, we hope we've humanised beauty in the same way that they humanised the beast all those years ago."
Read the full introduction at Broadway World here.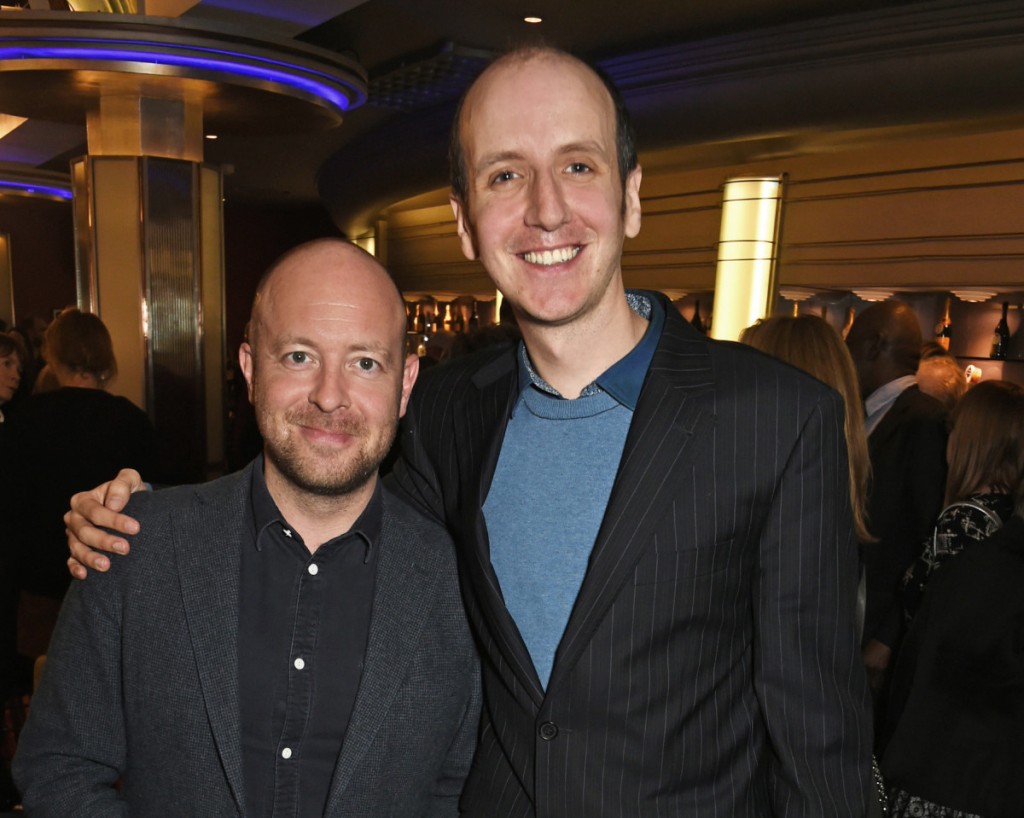 Finally, the Stage reported that Thorne plans to re-team with Harry Potter and the Cursed Child director John Tiffany on a new play called The End of History. No synopsis of the story, written by Thorne, has been released, but the production is set to open at the Royal Court Theatre in London in June of 2019, so that's a collaboration to look forward to!
Schedule Changes for Daniel Radcliffe's The Lifespan of a Fact
.@LifespanOfAFact is changing its performance schedule beginning this week!https://t.co/JTCdvw30Hu

— BroadwayWorld (@BroadwayWorld) October 23, 2018
Broadway World announced a change to the schedule of Daniel Radcliffe's The Lifespan of a Fact starting with Thursday's performance. The critically-acclaimed production, which opened Oct. 18 at Studio 54, will now play Monday, Friday and Saturday at 8 p.m.; Tuesday, Thursday and Sunday at 7 p.m.; and Saturday and Sunday at 2 p.m.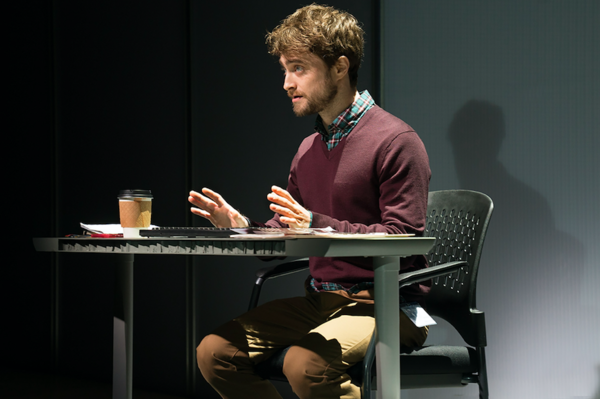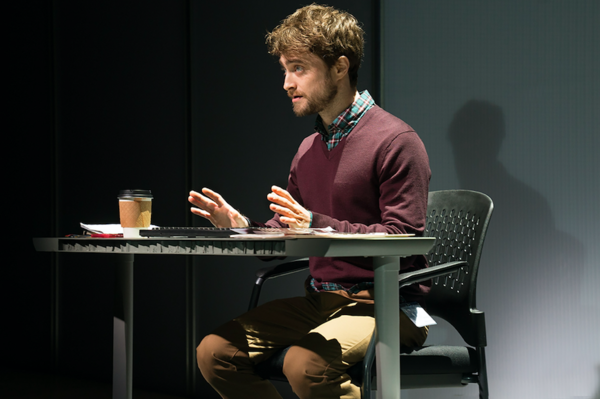 So make note of the change, Potter fans, if you were planning to see Radcliffe back on stage before his run ends Jan. 13, 2019!
James Phelps Talks The Greater Game
James Phelps, best known for playing Fred Weasley in the Harry Potter series, is set to star in WWI drama The Greater Game as footballer Richard McFadden from Oct. 30 to Nov. 25 at Waterloo East Theatre. He appeared on London Live Monday, Oct. 22 alongside co-star Victoria Gibson to discuss the play.  Phelps opened:
"I had no idea that this was a true story when I was given the script. Essentially, it's the true story of, as they were then called, Clapton Orient. When war broke out, numbers were running low. In 1916, they all signed up to go and fight on the Somme in the First World War. So, yah, it's the true story of that particular episode, but it's not just that we talk about. We explore the relationships between the players and their families and the local community and then, also, when they go to France as well."
Asked to explain what sets this play apart from the many other film, television and stage productions on war, Phelps said:
"I don't know, there's a lot of things to talk about, but I think that a lot of the plays and movies are mainly about the Second World War. There aren't too many about the Great War–the whole reason why the 20th century went on how it did, and it was such an awful conflict, and I think that it's very important, the first thing we're doing is remembering. There's nothing about, nothing political in the show, whether it's good, bad or in between. We're just, these are the facts. This is what happened.

"But I think that it is, it kind of, it's the first piece of work I've done where my mates down at the pub have said, 'Oh, I'll watch that'…As soon as I'm in a play involving football and history and war, they're, 'Yep, okay, I'll pay attention.' "
Watch the full interview below, including Phelps' thoughts on his transition from blockbuster films to the stage.
Read more on The Greater Game in the Entertainment Views interview with Phelps, which was previously covered by Leaky here.
First Look at Jim Broadbent in A Very Very Very Dark Matter
Jim Broadbent's A Very Very Very Dark Matter opened at the Bridge Theatre on Monday, Oct. 22, and first-look images of Broadbent as Hans Christian Anderson have now been released.
The script from Martin McDonagh examines the life of the well-known storyteller and the mysterious "secret dwelling" in his attic. Broadbent stars alongside Phil Daniels, Elizabeth Berrington and Johnetta Eula'Mae Ackles in the production, which runs through Dec. 29.
View more images at the Evening Standard here.
Nominees Announced for BroadwayWorld UK Awards
On Monday, Broadway World announced its shortlist for the BroadwayWorld UK Awards, and some of the worthy nominees will sound familiar!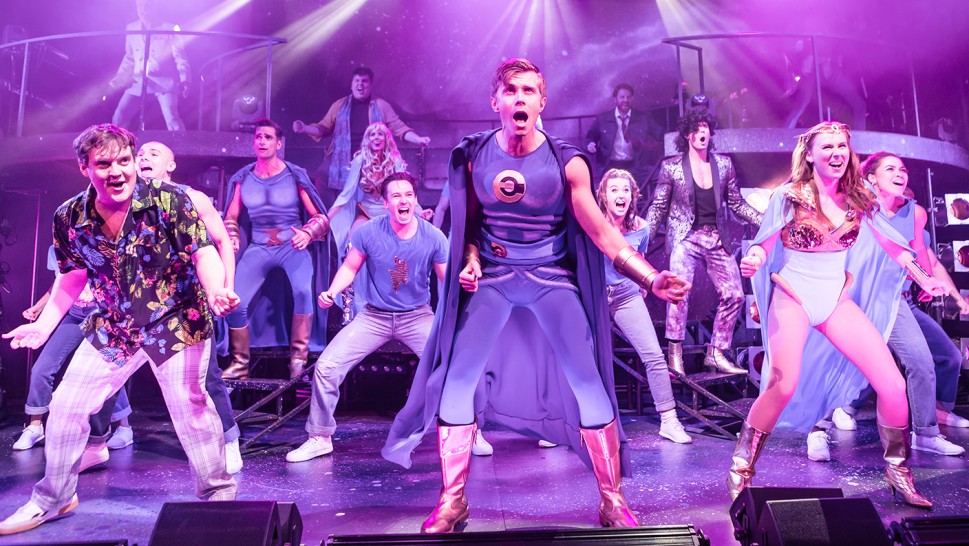 Andrew Ellis is nominated for Best Lighting Design of a New Production of a Play or Musical for his work on Eugenius!, produced by Harry Potter alum Warwick Davis. Dan Samson has also been recognized for his work on the musical with a nomination for Best Sound Design of a New Production of a Play or Musical.
And, to no one's surprise, Harry Potter and the Cursed Child has been nominated for Best Long-Running West End Show.
Congrats to the cast, crew and production team, who continue to make it the most magical play in London!
Voting is now open at Broadway World here.
Alfred Enoch's Red Heads to Cinema Screening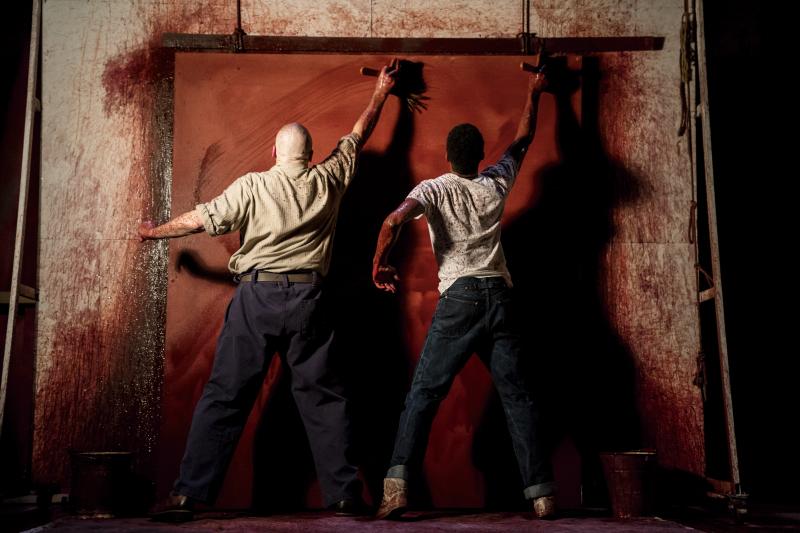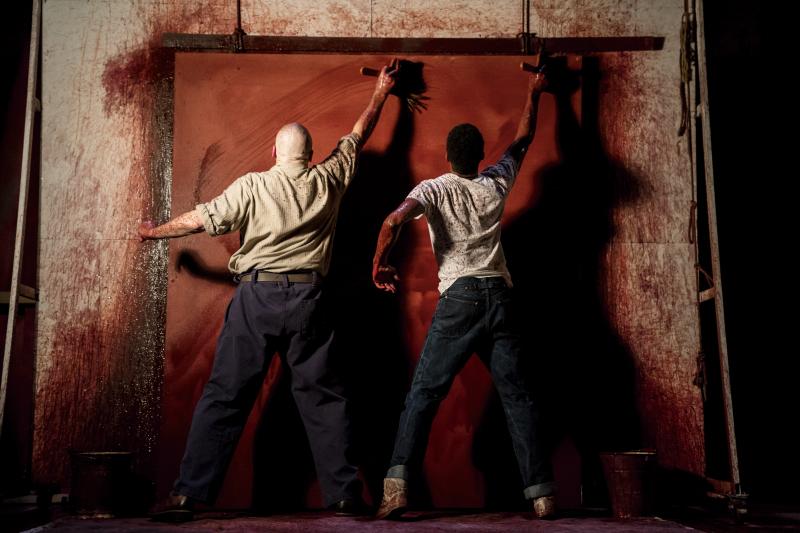 The acclaimed production Red, which starred Alfred Molina and Alfred Enoch, of Harry Potter fame, ended its run on June 28 this summer (we reviewed it here), but those who missed it will have the opportunity to view a screening of the play in select cinemas across the U.S. and UK on Nov. 7!
As those final performances neared, Broadway World spoke to both actors about the successful run, working together and the cinema release. Asked whether it was daunting to take on the role opposite Molina, who had starred in two previous runs of the show, Enoch replied:
"Daunting sounds far too negative. I was excited by the opportunity. I was kind of thrilled to get to work with Fred and [director] Michael Grandage and I was just excited. There was a hope, I guess, that I wouldn't feel daunted. I hoped I wouldn't feel constricted for myself, but also I was mindful I was coming into a room where everyone, not just Fred, but Michael too, knew the play very well and obviously wanted to do a good job with it because it was so successful in all the prior incarnations. Any fear I might've had was completely dispelled at every stage… in the audition working with Michael, I thought, "Goodness I'm really enjoying this!" It was one of those auditions where you go in and you feel you're working. You're not being tested or something.

"I don't know if you remember this Fred, but you very nicely asked Michael if you could just give me call just to say hi and we had little chat. He was so welcoming and so friendly, and at every point I was made to feel, as Fred has said, like there wasn't a shadow looming over me and I had to do it a certain way or fit into a certain mold. I was given the freedom to work and that's made it so so positive as an experience."
Regarding how screenings such as this open up the theater to a much broader audience, Enoch enthused:
"Yeah, the thing that gets me is that more people get to see it. I think it's such a great play and it's something I'm hugely hugely proud of having been part of, so that's incredibly exciting. But on a personal level, I have friends in the States who haven't seen it who all get to see it, so it's a lovely thing! The sort of posterity notion is a bit of a stranger one because now I have the option of seeing it."
For information on participating cinemas, check here. Read the full interview with Molina and Enoch at BroadwayWorld.com here.