Weekly Round-Up: Rupert Grint, Dan Fogler and Cursed Child Broadway at NYCC, Claudia Kim Talks Fantastic Beasts and More!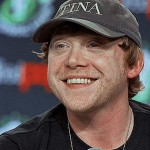 Sep 29, 2019
From books to apps to holiday decor, the Potterverse had it all this week. We reviewed the new companion book Harry Potter: Magical Places from its launch in Porto, Portugal, Bloomsbury announced artist Jim Kay's tour for the upcoming release of the Goblet of Fire illustrated edition, Pottery Barn unveiled their new Harry Potter holiday collection, we finally got our hands on the new official Wizarding World app, and Leaky's latest Giveaway for Halloweencostumes.com is LIVE!
This week in Harry Potter and Fantastic Beasts Actors news, Rupert Grint, Dan Fogler and the current cast of Cursed Child Broadway are set to appear at New York Comic Con, Claudia Kim talks to Wonderland for a new interview, the Downton Abbey cast and creative talk Maggie Smith's best moments, Jason Isaacs encourages Red Cross support, Warwick Davis hosts Star Wars Triple Force Friday, Brontis Jodorowsky publishes a book and more!
Wizarding World at New York Comic Con
San Diego Comic Con is the hub of pop culture during summer, but in the fall Sirius stans head east. The biggest fandom convention on the opposite coast, New York Comic Con begins next Thursday, October 3 and runs through Sunday, October 6. Although the we need Flamel's magic ball to see any sign of the next Fantastic Beasts yet, there's no shortage of Wizarding World representation at the event. Aside from loads of cosplay and magical merch from companies like LEGO, Funko and Hallmark, some of your favorite actors will be on hand as well.
Rupert Grint on AppleTV's Servant Panel
Ron Weasley himself, Rupert Grint, stars in one of the early releases on the anxiously awaited AppleTV entitled Servant. Grint plays a mysterious character named Julian Pierce in the psychological drama about a couple who hire a young nanny to take care of their newborn. Grint will appear on the panel for the new series at NYCC with the rest of the cast and director M. Night Shyamalan. Unfortunately Grint doesn't appear in the new teaser for the show below, but we're guessing they'll be screening a longer clip at the convention and hopefully reveal a premiere date. The Servant panel with Rupert Grint is scheduled for 8pm Thursday, October 3 at New York Comic Con. AppleTV is scheduled to launch November 1 and Servant will debut sometime in December.

Dan Fogler Signing Brooklyn Gladiator
Dan Fogler, Fantastic Beasts' resident No-Maj Jacob Kowalski, will be on hand at his own booth signing copies of his graphic novel Brooklyn Gladiator, If you miss him at NYCC, you can catch him on The Walking Dead when it premieres October 6 on AMC and at Leakycon Boston!!

A New Interview with Claudia Kim
Claudia Kim, who plays the human Nagini in Fantastic Beasts recently talked with Wonderland about her film and modeling career, the #MeToo movement and being a part of the Potterverse. When asked if she was a fan of the Harry Potter series before joining the cast she said,
"Yes I've always loved the books since they were released. It was such a shock that JK created this vast magical universe on her own… I was reading the English versions in Korea before they were translated into Korean, I felt as though I had earlier access to the Potter world!"
She also commented on her feelings about joining a franchise the size of the Wizarding World,
"I knew the audition was for the Fantastic Beasts film so I just remember wanting it so badly. I loved the first film and the complexity, vulnerability and beauty of the character."
When Kim was asked about her future acting projects she mentioned she is currently filming the Korean TV series Chimera and said this about what comes next on her schedule,
 "I can't wait to work on the next Beasts film when I'm done!"
Kim's casual quote has us thinking that production on Fantastic Beasts 3 may begin sooner than we think. Stay tuned Potterheads! Check out the full interview with Claudia Kim on  Wonderland.

The Cast of Downton Abbey Look Back at the Best Maggie Smith Moments
Not a week has gone by in the past few months when we haven't mentioned something about the new Downton Abbey film. Recently some of the cast paid a visit to Variety to take a look back at many of the most iconic Maggie Smith scenes from the series. Wizarding World fans are familiar with her biting sense of humor and quick wit present whenever we were lucky enough to see her on screen. Take a look below at the Downton Abbey moments her castmates have chosen and see if you have a hard time not imagining that pointed black hat on her head.

Downton Abbey creator Julian Fellows talked to Town and Country ahead of the movie's US opening on writing those "zingers" for Smith and we can completely relate to his sentiment,
Maggie is wonderful to write for because she always gets it. She understands why the line is funny. She understands why the scene is moving. She understands why the speech will make you cry even though it isn't about what they're talking about. You never have to explain any of it to her—she really gets it.

She played the Dowager very precisely. She also never alters the lines, which of course to a writer, as you can imagine, is absolutely bliss. She's very funny, and she's very moving. She's both, and she's very layered and very interesting to watch. Who could ask for better?
He also discussed bringing Imelda Staunton, into the Downton fold, which had us yearning for a good McGonagall/Umbridge brawl,
"In the case of Imelda [Staunton, who plays Lady Maud Bagshaw in the film], I wanted to have someone who stood up to Maggie's character Violet and gave her as good as she got. Of course, Maggie is a great actress, and to make that work, you have to get another great actress. It was quite the tall order. But happily, Imelda agreed to do the picture, and I think she's marvelous in it."
Check out the full article with Julian Fellows on Town and Country.. The Downton Abbey Film can now be seen in theaters worldwide.
Jason Isaacs Encourages Red Cross Support
Jason Isaacs, who Potter fans recognize as Death Eater Lucius Malfoy, stars in Hotel Mumbai, the 2018 film about the 2008 Mumbai attacks in at India's Taj Mahal Palace Hotel. Isaacs, who is a British Red Cross Ambassador, encouraged his Twitter followers to support the Red Cross and help victims of tragedies as seen in the film. Follow the link in his tweet to read a first hand account from a volunteer during the 2008 crisis and to get more information on the British Red Cross.
If you see our film #HotelMumbai this weekend and are inspired by the quiet heroism of ordinary people saving each other, then roll your sleeves up and get involved. You'll be glad you did. Time or money, we'll take either or both! ?@BritishRedCross? https://t.co/I65fIWT7T8

— Jason Isaacs (@jasonsfolly) September 27, 2019
Warwick Davis Hosts Star Wars Triple Force Friday
Warwick Davis, who Potter fans know as Professor Flitwick and Griphook the Goblin, but is known in the Star Wars fandom as Wicket the Ewok, Weazel, hosted a galactic reveal ahead of Triple Force Friday. Cast from the upcoming final film in the series Rise of Skywalker join Davis for a preview of some of the Star Wars universe toys from companies like Hasbro and LEGO that will be unveiled for the 2019 mega promotional event known as Force Friday. In addition, the creators of The Mandalorian, the first live action Star Wars TV Series with Potter alum Natalia Tena, make an appearance to talk about the series and look at some tie-in merch.
Check out the reveal below and get your wallets ready for Triple Force Friday October 4 Star Wars fans!

Brontis Jodorowsky Publishes Book of Alter Ego's Aphorisms 
In addition to Fantastic Beasts it looks like the actor who plays Alchemist Nicolas Flamel has something else in common with J.K. Rowling. Brontis Jodorowsky recently published Manual de Codicia (Manual of Greed), a collection of what he calls "sarcastic aphorisms" under the pseudonym Hammer Clume, a character he created to address disturbing economic and political trends worldwide. His alter ego Clume is an "unscrupulous capitalist" who wrote a fictitious book called A Time for Global Money. Jodorowsky posted quotes from the satire on a Twitter account under the name of Clume that eventually accumulated thousands of followers, some who valued his advice and others who were appalled by it. Unfortunately the book by the French Mexican actor is not yet available in English, but take a look at the recent interview below to hear him describe the premise, its background and his approach to managing societal greed. (enable subtitles by clicking on the setting icon in the bottom right, then auto-translate and choose your language) Jodorowsky says in the interview,
"The best weapon to wake up awareness is laughter."
Currently the book is available in Spanish and can be purchased on Amazon. Fans can see what it's all about by following the "author" on Twitter at @hammerclume. We honestly can't wait to see more of Jodorowsky as Flamel on screen in the next Fantastic Beasts! In the meantime he can be seen in Le Gorille at the Theatre au Lucernaire in Paris through November 3.
Here's the description of Manual de Codicia on Amazon,
A few years ago, in the midst of the global crisis, actor Brontis Jodorowsky, sought to highlight the absurdity of certain economic, business and financial thinking, exclusively focused on profit without limit. For this I create a fictional character named Hammer Clume, who is supposed to be a fervent unscrupulous capitalist and alleged author of a bestseller entitled A Time for Global Money. Hammer's Twitter account began to fill with phrases supposedly taken from the book, and soon had more than 21,000 followers. It turned out that many people were sensitive to the tone with which certain realities around us were addressed. The first quote said, for example: "" The best business is to sell to the poor, making them believe that buying will make them rich. "" Many of these followers have asked where they could buy the book, here is their answer. 

Julie Walters Attends 150th Anniversary of UK Primary School
We can definitely imagine Mrs. Weasley going back to Hogwarts to celebrate a momentous anniversary, so the news that Dame Julie Walters attended the 150th Anniversary of a UK primary school really isn't a stretch. According to the Midhurst and Petworth Observer Potter fans favorite magical matriarch was on hand for a dedication ceremony, as well as to cut the anniversary cake at the Kirdford and Plaistow Primary School anniversary celebration. What a magical addition to their special day!
Helena Bonham Carter Joins the Cheltenham Literature Festival Anniversary Lineup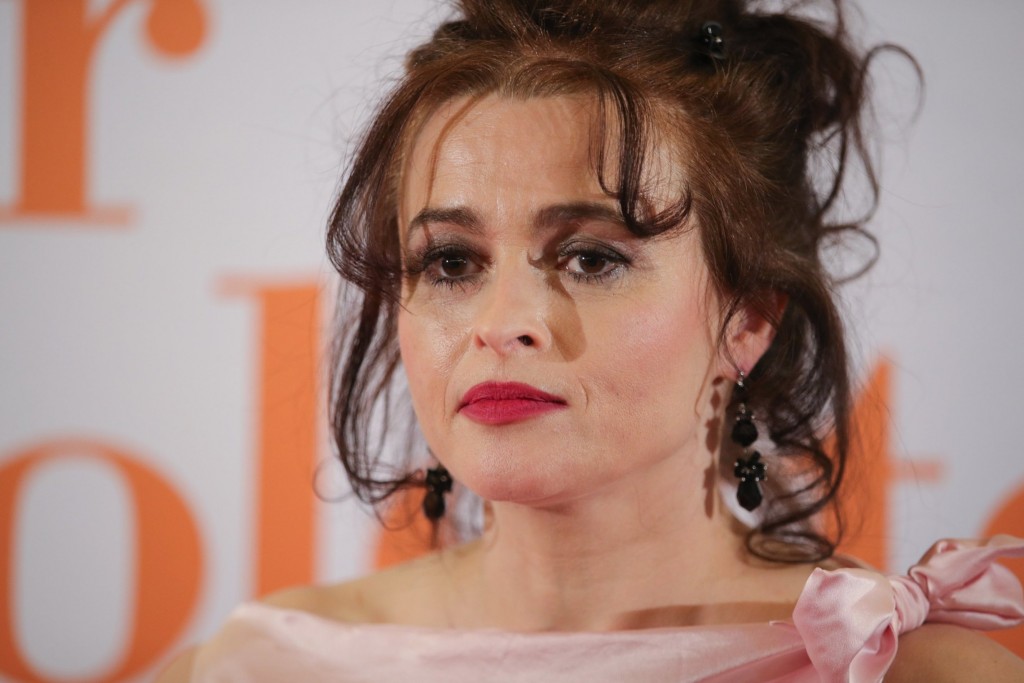 Helena Bonham Carter will likely put Bellatrix's Dark Mark away when she leads the lineup for this year's Cheltenham Literature Festival. The London Post describes the 70th Anniversary event of the world's oldest literary festival,
"From current affairs to food, history to fashion, sport to art, science to travel, the Festival guarantees something for everyone with the fun extending long after dark with the eclectic Off The Page series of curated events, including a Game of Thrones quiz night, US story-telling sensation The Moth, jazz and poetry fusion group Tongue Fu, an evening celebrating the music of Joni Mitchell and a vibrant spoken word strand. And for one night only the irreverent Lit Crawl returns to take over the streets, pubs and bars of Cheltenham."
Bonham Carter is set to speak on October 5 to what looks like a sold out audience. Take a look at the full schedule and ticket information for the Cheltenham Literature Festival which runs October 3-14, 2019.
New Amazon Series for David Thewlis Featured at Baltic Film Festival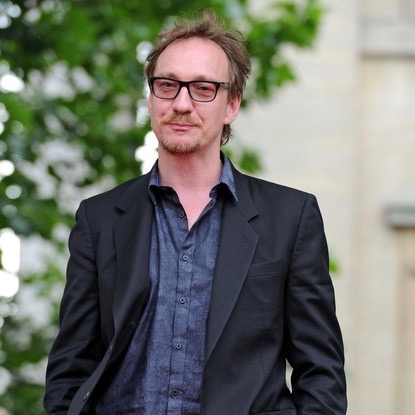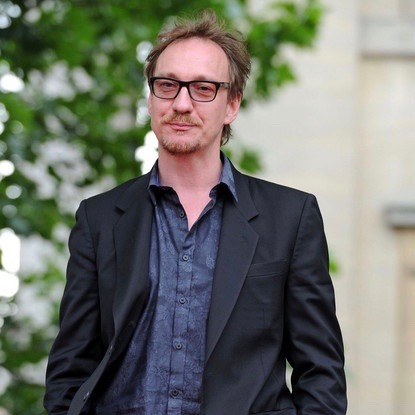 The actor who played Remus Lupin, beloved Prisoner of Azkaban DADA Professor and resident werewolf, David Thewlis, is set to star in the new Amazon sci-fi drama The Feed about a man who invents a brain implant that allows people to read each other's minds. Can anyone say Pensieve? Deadline reported this week that The Feed along with the award-winning HBO drama Chernobyl starring Adrian Rawlins, James Potter and Ralph Ineson, Amycus Carrow, will be highlighted at the Baltic film festival Tallinn Black Nights in Estonia. The festival runs November 15- December 1. The Feed premiered in the UK September 16. A US release date is TBA.
That's all the magical actors news for this week. We'll see you next time during New York Comic Con!