Weekly Round-Up: Rupert Grint on 'Cursed Child' at NYCC, Eddie Redmayne's 'Aeronauts' Incident and More!
Oct 06, 2019
Big news from the Wizarding World as we headed into October. Pottermore has hopped into the Floo Network and arrived at their new online home at WizardingWorld.com and announced the unveiling of the Harry Potter Fan Club and new Sorting Ceremony! J.K. Rowling wrote a letter to the EU on Brexit, her charity Lumos revealed the Harry Potter giveaway of a lifetime and Leaky spent the weekend at New York Comic Con!
This week in Harry Potter and Fantastic Beasts Actor's news Rupert Grint's NYCC interviews and reprising Ron in Cursed Child, Ralph Fiennes shines in a new trailer for the Kingsman series prequel, The King's Man, Kenneth Branagh's Death on the Nile begins production, Callum Turner talks The Capture, Eddie Redmayne reveals a harrowing incident on the set of The Aeronauts, Harry Potter alum lend their voices to the Children in Need album and more!
Rupert Grint on Servant and Cursed Child at NYCC
Leaky was lucky enough to be at New York Comic Con this week to see Rupert Grint and the cast of the upcoming AppleTV series Servant at an hour plus panel hosted by MTV's Josh Horowitz. Grint plays a mysterious character named Julian Pierce in the psychological drama about a couple who hire a young nanny to take care of their newborn. Executive producer/director M. Night Shyamalan described the actor known to most of the world as Ron Weasley,
"Rupert is transcendent in this show. He's a different human being from when we knew him as a child."
We almost stood up and cheered "Weasley is our King" right there in the middle of New York Comic Con. The cast of Servant did some interviews while at the event. In the first one with Entertainment Weekly, the actors discuss what they can about the series that has been shrouded in secrecy. One detail Rupert shared was how he prepared for his first role using an American accent. Take a look:

The Servant cast also sat down with Entertainment Tonight while in New York. They discussed the series a little more in depth here, but also touched on Potter. ET asked Grint whether he'd ever be interested in reprising the role of Ron Weasley in Harry Potter and the Cursed Child to which he replied,
"I mean, never say never! It's a great story. It's kind of a genius extension of those characters. But I don't know. I haven't really thought about that."
The Wizarding World franchise has been adamant there are no plans for a Cursed Child movie, but what about seeing the original Golden Trio reprise their roles on stage? We are in! What about you? Take a look at the cast of Servant chatting with Entertainment Tonight below. Servant premieres November 28, Thanksgiving on AppleTV.

A New Trailer for The King's Man Starring Ralph Fiennes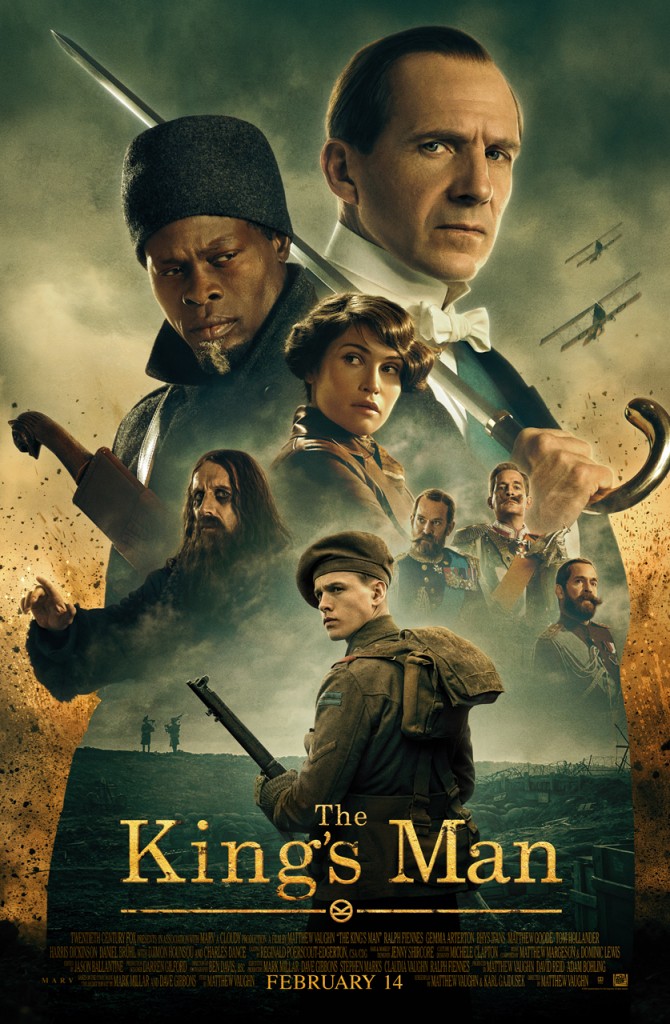 A face off between He Must Not Be Named and Xenophilius Lovegood is coming! Well at least between the actors that played them in the Harry Potter films. Ralph Fiennes, Harry Potter's Dark Lord himself, takes to the light side this time battling some of history's most nefarious villains in the early 1900's in the prequel to the Kingsman series, The King's Man. And one of those tyrants is Rasputin played by Rhys Ifans, Luna Lovegood's father in Harry Potter and the Deathly Hallows Part 1! Here's the official synopsis for the film according to Yahoo,
"As a collection of history's worst tyrants and criminal masterminds gather to plot a war to wipe out millions, one man must race against time to stop them. Discover the origins of the very first independent intelligence agency in THE KING'S MAN."
On the heels of the new trailer release, the cast of The King's Man, including Fiennes, attended on a panel at New York Comic Con. Take a look at our coverage of his NYCC appearance as well as the second trailer below for The King's Man which opens in theaters February 14, 2020.

Kenneth Branagh's Death on the Nile Begins Production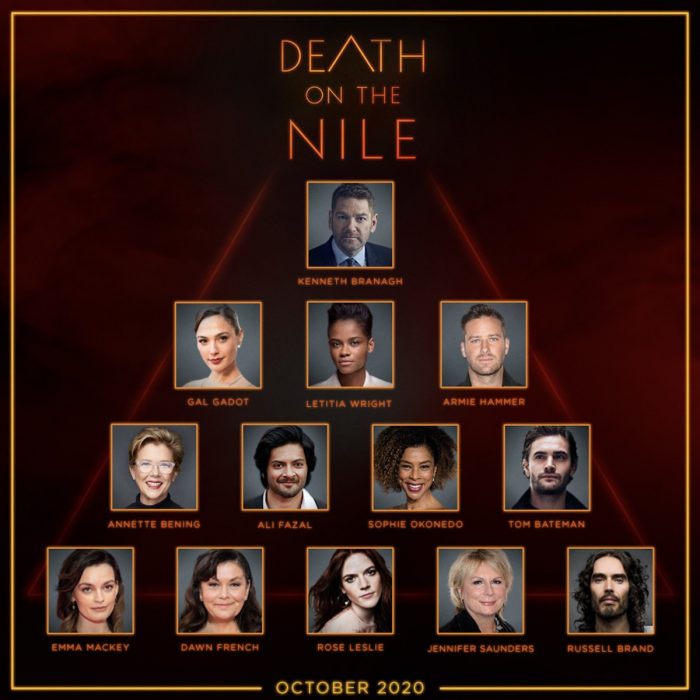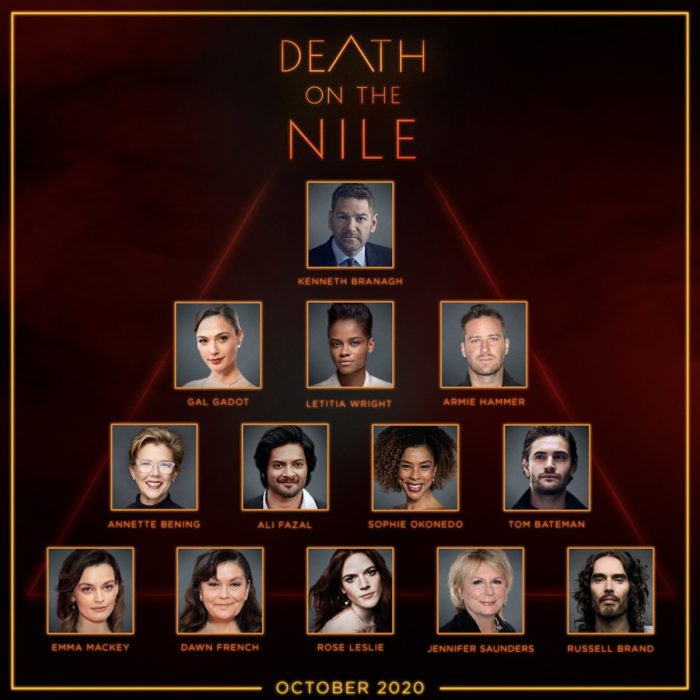 Kenneth Branagh, who played Chamber of Secrets Defence Against the Dark Arts Professor Gilderoy Lockhart, is headed back to the big screen in Death on the Nile,the follow-up to the all-star 2017 mystery Murder on the Orient Express. Branagh will once again direct this next Agatha Christie remake in addition to starring again as Detective Hercule Poirot. He'll be joined in the film by Dawn French who played the Fat Lady in Harry Potter and the Prisoner of Azkaban. These two Potter alums never crossed paths in the Wizarding World but we're always looking forward to a good reunion. Branagh told Deadline this about this next Agatha Christie project,
"Crimes of passion are dangerously sexy," said Branagh. "Agatha Christie has written a riveting story of emotional chaos and violent criminality and Michael Green has once again written a screenplay to match. With a cherished group of long-time artistic collaborators and a brilliant international cast, it is truly a pleasure to join Disney, Fox and Agatha Christie, Ltd. in bringing this daring thriller to the big screen. There are significant new twists, an awe-inspiring desert landscape and a chance to celebrate big screen entertainment in glorious 65 millimeter celluloid!"
No word yet on French's role but according to Deadline, production on the film began this week and the film's scheduled to premiere October 9, 2020.
The Official Season 1 Trailer for Jack Thorne's His Dark Materials with Helen McCrory
Fans of Philip Pulliman's His Dark Materials trilogy got an exciting new look this week at the anxiously awaited TV adaptation of the series' first installment. We get a glimpse of the character voiced by Helen McCrory who played Narcissa Malfoy, Stelmaria, series antagonist Lord Asriel's daemon, his external human soul in animal form. The screenplay for the BBC/HBO adaptation was written by Harry Potter and the Cursed Child playwright Jack Thorne. Take a look at the new trailer below for the first series of His Dark Materials which premieres November 4. US fans, get your HBO subscription ready and if you'd like to take a deep dive into the series, check out Mischief Management's His Dark Materials Extraneous Podcast!

An Interview with Callum Turner on The Capture
Have any UK fans been watching The Capture starring Callum Turner, Fantastic Beasts Theseus Scamander and Holliday Grainger, who plays Cormoran Strike's sidekick Robin Ellacott in the TV adaptations of J.K. Rowling's Strike novels? If not, here's the synopsis for the series from Deadline,
"It begins when soldier Shaun Emery's (Turner) conviction for a murder in Afghanistan is overturned due to flawed video evidence, he returns to life as a free man with his young daughter. But when damning CCTV footage from a night out in London comes to light, Shaun's life takes a shocking turn and he must soon fight for his freedom once again. With DI Rachel Carey (Grainger) drafted in to investigate Shaun's case, she quickly learns that the truth can sometimes be a matter of perspective."
In a recent interview on BBC Breakfast Turner discusses the premise of The Capture and tells a great anecdote about the surveillance training he went through to prep for the series. He also talks about his role in Fantastic Beasts which he calls "a gift", as well as an upcoming film project.
The six-part series, which also features Ralph Ineson, Death Eater Amycus Carrow, and Ron Perlman, FBAWTFT's Gnarlak and is produced by Wizarding World producer David Heyman's Heyday Television and airs on BBC One  Tuesdays at 9pm for 2 more weeks.

Eddie Redmayne Talks The Aeronauts Crash in New Interview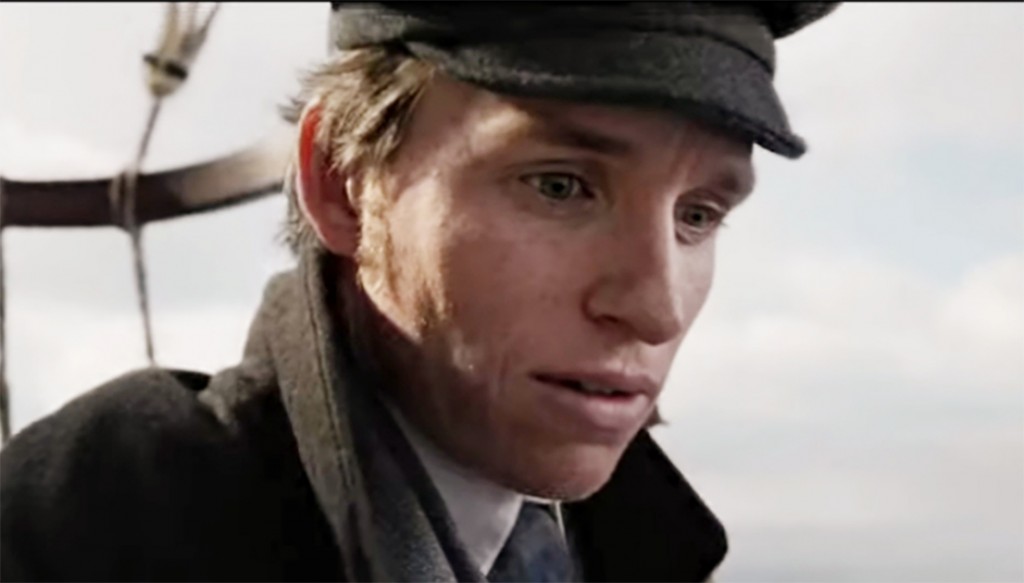 We've covered news on Eddie Redmayne's most recent film, The Aeronauts, for most of the year. It's the true survival story of pilot Amelia Wren and scientist James Glaisher who in 1862, attempted to find the secrets of the heavens via hot air balloon. Newt fans may think there's a green screen behind Redmayne and his co-star Felicity Jones in all of the airborne scenes, but the two actors actually went up in a balloon to for a few days during filming. In a recent interview with British Vogue Redmayne tells a pretty harrowing tale,
"We were in our costumes going up and Felicity was having to jump up and sit in the ring," begins Redmayne. "The pilot says to Felicity and I, 'Throw out the ballast!'" Jones chimes in: "So we threw out everything in the balloon. And then we'd thrown out too much."

"We were careening towards a forest and didn't have anything to stop us," continues Redmayne. "We smashed into these trees…" Jones concludes: "We were grabbing on to each other, thinking, 'This could be it.' Then we crash landed in a field."
Next time we have the opportunity to interview the Fantastic Beasts star, we may ask if he was wishing for a bit of that Wizarding World magic during the incident. The Aeronauts opens in theaters December 6 and then streams on Amazon Prime December 20. Redmayne's full interview can be seen in British Vogue. The Aeronauts will also be featured at the upcoming 2019 Rome Film Festival October 17-27 along with two other Wizarding World-related films; Judy the acclaimed Judy Garland biopic with Michael Gambon and Downton Abbey starring Dame Maggie Smith and Imelda Staunton.
An In Depth Look at Robert Pattinson in The Lighthouse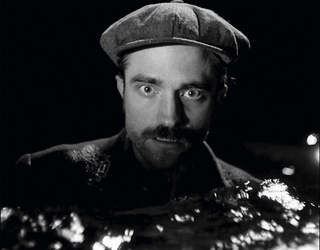 Another film covered by Leaky over the past several months is The Lighthouse. Robert Pattinson, stars in the highly acclaimed fantasy horror film based on a true story about two lighthouse keepers stranded for months at sea off the coast of Maine during a raging storm.
Esquire UK recently published an in depth look at the film and its co-stars Pattinson and Willem Dafoe. The individual Pattinson segment of the piece, of course, begins with a look into his Pensieve at his Potter days and his years as the world's most famous vampire,
"at 19 he was cast as Cedric Diggory, the hero's doomed frenemy, in Harry Potter and the Goblet of Fire. But his Hollywood breakthrough arrived in 2008. Twilight was a teen B-movie, but it became a pop cult phenomenon, spawning four sequels of diminishing charm, making an otherworldly $3.3bn worldwide and creating megastars of its leads, Pattinson, who played a sexy vampire, and Kristen Stewart, who became his girlfriend on screen and IRL."
Pattinson discusses many of the physical and mental challenges he experienced during filming of The Lighthouse including these examples of some method acting,
On The Lighthouse, he spun in circles before each take, to make himself off-balance. He placed a stone in one of his shoes, to increase the already considerable physical hardship." 
He also talked about winning the role of DC's Batman,
"It's kind of insane. I was so far away from ever thinking it was a realistic prospect. I literally do not understand how I've got it, at all," he says."
Pattinson fans should not miss this extensive interview on EsquireUK. The Lighthouse opens in theaters October 18.
Helena Bonham Carter, David Tennant, and Jim Broadbent on Children in Need Album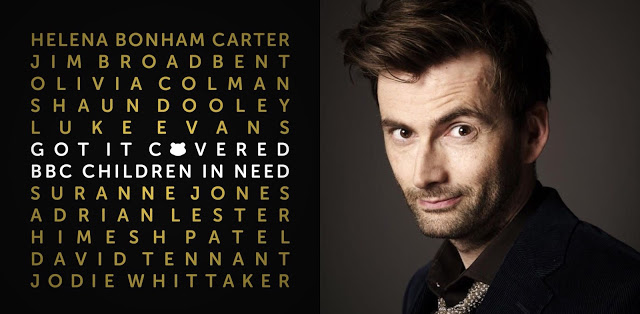 Earlier this year we reported that Harry Potter alum David Tennant (Barty Crouch Jr.), Jim Broadbent (Professor Slughorn) and Helena Bonham Carter (Bellatrix Lestrange) would be featured in an upcoming charity project Get It Covered, an album of cover songs created to benefit the UK organization Children in Need, which provides grants to efforts that support disadvantaged youth.The recording of the album will also be turned into an hour-long documentary starring the Harry Potter alumni, along with Olivia Colman, Jode Whittaker, Shaun Dooley, Luke Evans, Suranne Jones, Adrian Lester and Himesh Patel. According to the RadioTimes, Children in Need has revealed the tracks that will be included on the album. We look forward to hearing the album, which will be available November 1 and wonder if these three might participate in the Wizarding World Christmas album we've been hearing about since last year!
Helena Bonham Carter – Both Sides Now by Joni Mitchell

Jim Broadbent – Blue Moon by Rogers and Hart

Olivia Colman – Glory Box by Portishead

Shaun Dooley – Never Grow Up by Taylor Swift

Luke Evans – Smile by Charlie Chaplin

Suranne Jones – Symphony by Clean Bandit

Adrian Lester – I Wish by Stevie Wonder

Himesh Patel – All These Things That I've Done by The Killers

David Tennant – Sunshine on Leith by The Proclaimers

Jodie Whittaker – Yellow by Coldplay

Group cover of It Must Be Love by Labi Siffre
Soundtrack Revealed for Emma Thompson's Last Christmas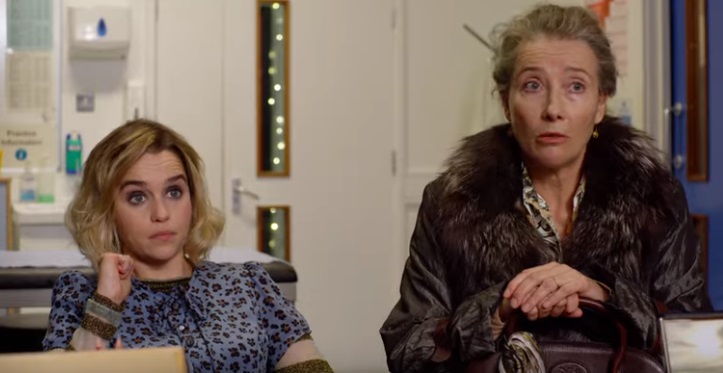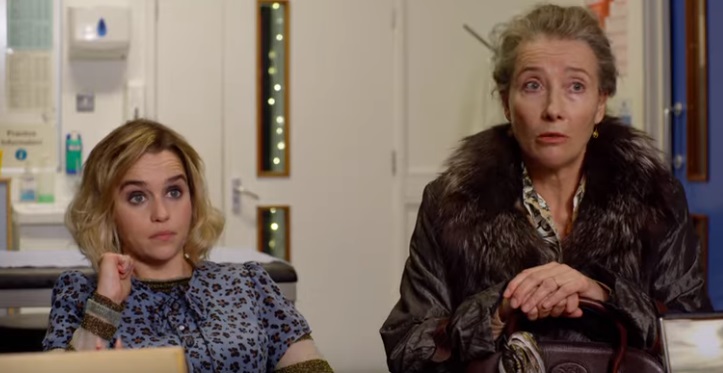 More Wizarding World music news! Dame Emma Thompson, the actress who played Divination Professor Sybill Trelawney, wrote and stars in the upcoming holiday rom com Last Christmas, based on the Wham's 1984 song by the same name. According to Billboard Thompson actually went to lead singer George Michael's home prior to his death in 2016 to get his blessing on the film. She said this about his music,
"The wisdom and emotional scope of George's lyrics have always amazed me. So many feel like they were written for the movie."
The list of songs included on the soundtrack were released this week and include a never-before-heard track from the artist called "This is How (We Want You to Get High)". Take a look at the full list of Wham and George Michael songs in the movie on Billboard. Last Christmas with Emma Thompson and Game of Thrones star Emilia Clarke opens in theaters November 8.
David Heyman to Produce Pippi Longstocking Revival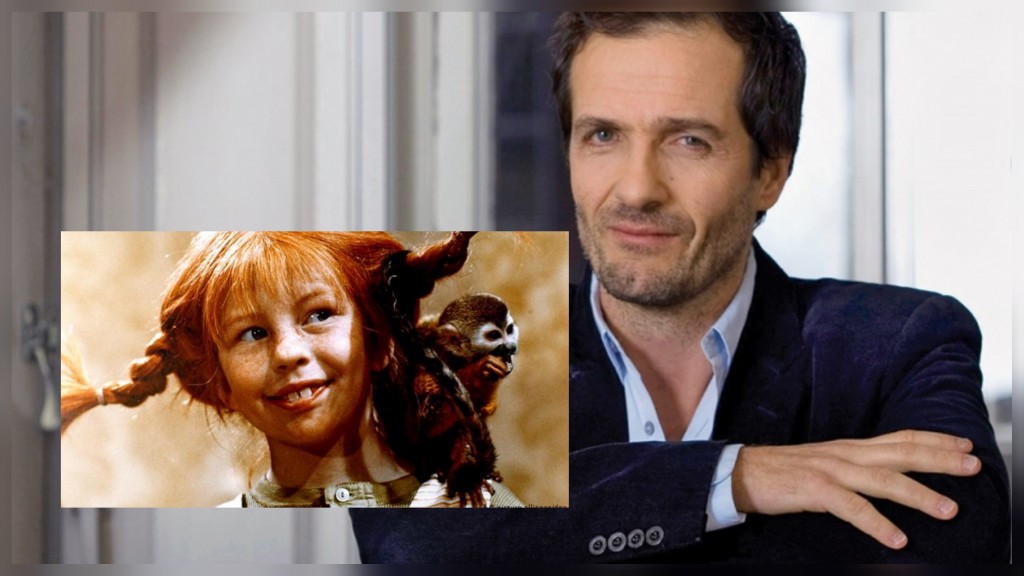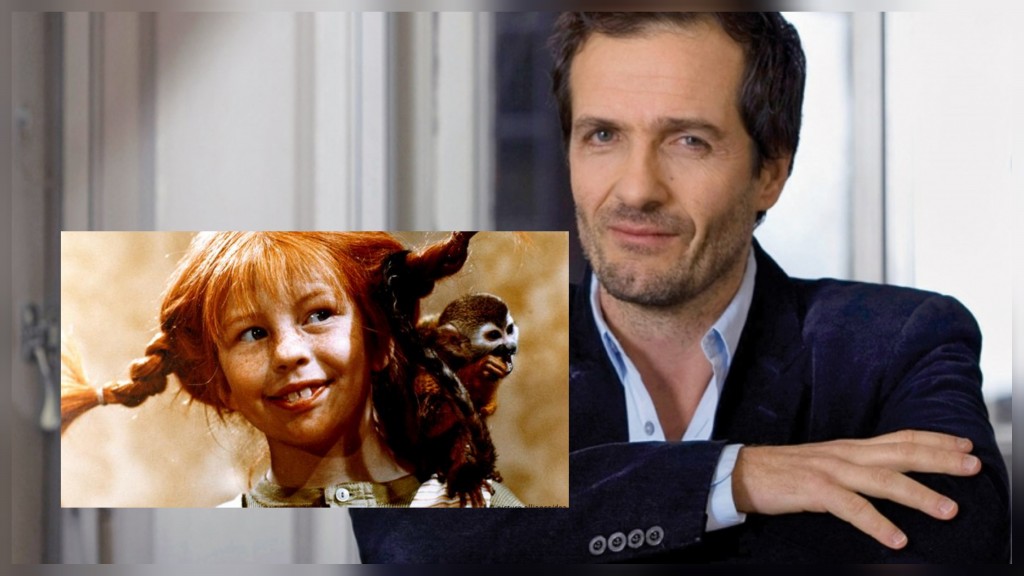 Heyday Films and StudioCanal, the production companies founded by David Heyman, producer of all ten Wizarding World films as well as Paddington 1 and 2, are bringing a reboot of Pippi Longstocking back to the theater. Pippi Longstocking is the main character in the children's books by Astrid Lindgren, which celebrates its 75th anniversary in 2020. Heyman said this to Entertainment Weekly about bringing the series to life again on screen,
"Pippi has endured and inspired families everywhere through her life force, strength of character and her irrepressible joie de vivre," Heyman, who's also in post-prod uction on a feature film version of The Secret Garden and an animated Paddington series, said in a press statement. "Astrid Lindgren's books have been translated around the globe for many years – a testament to her vision which we are determined to honor with a new film."
No word on a production or release date for Pippi Longstocking. We'll keep you posted.
That's all for this week from the Wizarding World actors. Don't miss our coverage of New York Comic Con 2019 and we'll see you back here next time!