Need Information about International Book Chains & Launch Events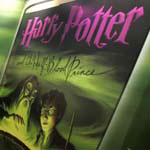 May 28, 2003
We have heard rumors that several book chains across the world have plans for the Harry Potter release but have had little success in getting "official word". Below is a list of stores we're waiting to hear from and contact information on reaching them. If you could assist in finding out what the plans are and emailing the information to us, we can better serve your Launch Party needs.
US
Canada
UK
Ireland
Australia/New Zealand
When contacting these companies, be sure and first ask if ALL stores will be participating in a launch event. If not, then find out what the plans are at your local store by asking these questions and email us the answers.
Europe, Middle East, South & Central America, and Africa
Strangely, we have heard little word from folks in Europe who are not in Ireland or the UK as well as those in South America, Central America and the Middle East and Africa. It's understandable that these locations will most likely save launch events for when their translations come out however we'd like to try and identify locations across the world selling the book for those who are comfortable with English. If you know of a bookstore that will be opening to sell the book either on Friday, June 20th or Saturday, June 21st please email us.