A Beginning and an End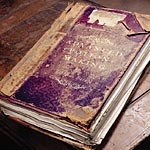 Jun 20, 2003
Today is a day of beginnings and a day of endings. It's the end of what has been a three year wait; a wait that has brought us all together in the name of something wonderful.
Yes, this is borderline cheese but think about it. Take a moment and think about all the people you've met, in your town, in your city and across the world. Harry Potter is a world about personal relationships. Why? Because J.K. Rowling has managed to take all the middlemen out of the loop and made this story hers.
And in turn, this has allowed us to feel a part of that – there's no cadre of staff ruining things. No producers, no directors, no "actors", no crew. Just Rowling, the two people who edited her book, and the dedicated staff at her agency, publisher, and law firm that manage to give so much to the fan community while staying virtually invisible allowing Rowling to maintain ownership over it.
I'm sitting in the living room of a beautiful house on the east coast with 11 women & two men who are absolutely overwhelmed with emotion – laughter, giggling, happiness and pure anticipation…you can cut through the emotion with a knife.
I got into this because I wanted to go to ONE Web site to find all my Harry Potter news and the only way to do that was to get involved myself. When my interest waned (yes, it did happen) several intelligent, eloquent and absolutely wonderful women stepped up to the plate and kept things going.
You see before you the effort of dedicated fans – nothing more. We don't get paid, we don't advertise, we don't even take donations. This is all about the wizarding world and giving back for what we've been given.
We hope we've been able to keep you entertained for these last three years and if you're not out at a MeetUp, bookstore or with your friends and family experiencing this amazing event – stop what you're doing and get out there now.
It's all about the experience, the magic and……the beginning of a new adventure for all of us.
Enjoy and we'll see you sometime next week.