More on Prince of Asturias Award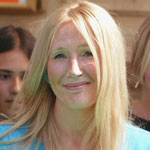 Oct 20, 2003
Uncategorized
The Prince of Asturias award will be presented to J.K. Rowling in a ceremony Friday, October 24th. It can be seen on in Euronews and via the Internet, although Neith writes to tell us that unlike former winners, there will be no post-award conference or speech.
Thanks to Neith for the info.
EDIT: Maria wrote to correct the date (the above is correct), and to provide the link to the site in english. Thanks, Maria!