Azkaban.com & Movie Poster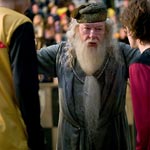 Nov 15, 2003
Uncategorized
Many readers have recently sent in links to this poster, identifying it the first teaser poster for the Prisoner of Azkaban. We actually commented on this back in July. We're confident that's a fan-faked poster – note that Gary Oldman's appearance is quite different from what we've seen in the new teaser trailer.
Readers have also notified us that Azkaban.com is now open for business – check that out for the real deal poster, which TLC reader ixchelmala previewed for us last week.
Thanks to all of our readers for helping to keep us informed!