Get A Clue Buttons, Icons and More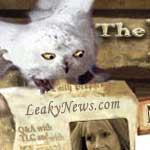 Nov 21, 2003
Uncategorized
Hey guys, we've got a request. We need buttons and banners. Natalie, our designer, is in the midst of college application madness and we don't want to impose on that. So if we could tap the talents of our extraordinary readership for some banners (150×50, 300×100, or whatever size you think works), avatars and icons for online journals (100x100px), and buttons, we'd appreciate it greatly. Everything sent will be posted and credited – so thank you in advance! We've already got some great avatars/LJ icons:
From Ev Vy:

From DreamStigmata::

From Kia:

Thank you all for your continued support! We've sold hundreds of T-shirts so far, but we know you and know we can do better. Please feel free to take these and use them on your LJ/site/etc, but please also download the image and reupload it to your own web space – we're working on alternatives to that option, as well. Get the word out! Get a clue!