J.K. Rowling on the Simpsons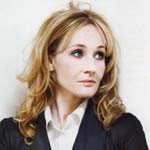 Nov 23, 2003
Uncategorized
Just in case you missed it, a truly hilarious line from JK Rowling on The Simpsons, when Lisa meets JKR outside a shop in England:
Lisa: It's JK Rowling [mispronounced…], author of the Harry Potter books! You've turned a generation of kids on to reading!
JKR: Thank you, young muggle.
Lisa: Can you tell me what happens at the end of the series?
JKR: He grows up and marries you. Is that what you wanted to hear?
Lisa (dreamily): Yes!
And a cartoon JKR rolls her eyes and walks off.