GET A CLUE Icons, Buttons, Banners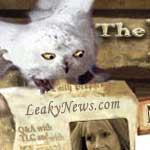 Nov 26, 2003
Uncategorized
As promised, by clicking below you will see a master list of icons for your use and distribution pleasure to promote Get A Clue 2! We thank you in advance for your efforts, and everyone who sent in icons for their artistry. Hurry up, though! There are only three days left in this drive, which, don't forget, could win you a TLC T-shirt signed by the cast of Harry Potter and the Goblet of Fire. Here are all the links in brief:
Information and Ordering
Press Release (HTML)
Press Release (PDF)
Order form – which, remember, is invalid without payment!
Click below for icons!
From Azure:

From someone whose name I've lost and apologize profusely to:

From David: (To replace the other one, which didn't loop)

From another David:

From Jayna:

From Justin:

From Kdawg:

From Mandraco:

From Michaela:

From Newt:

From Obizuth:

From Tina:

---
And as previously announced
:
From Rebecca:

From Cindy:

From David:

From Brandon:

From Elaureth:

From Ryan:

From Ev Vy:

From DreamStigmata::

From Kia:

From DavidB: