Rowling to do Online Web Chat on World Book Day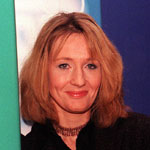 Nov 28, 2003
Uncategorized
Happy Thanksgiving to our American readers!
For the first time in years, J.K. Rowling will do a Web chat. It will be on March 4, 2004, World Book Day, as part of an event with 12 other authors.
The bestselling author will talk to children about her books, her writing and the kind of books she likes to read. And during the chat, JK Rowling will answer twelve special questions from the winners of the Festival competition open to all UK schools
The chat will be archived later at WorldBookDayFestival.com. More info as soon as we get it. Thanks to Lindsay for the heads-up.