J.K. Rowling Supports Increase in Child Tax Credit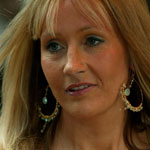 Dec 10, 2003
Uncategorized
As reported in The Mirror:
Hundreds of supporters of the National Council for One Parent Families called for an increase in the Child Tax Credit.
JK Rowling, once a single mum living on benefits, has thrown her weight behind the campaign to slash child poverty. The charity wants an extra £5 per child, per week to be added to the average £49.61 child tax credit.
Thanks to Sue for the link.