More Sotheby's Results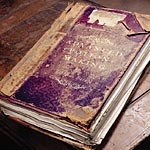 Dec 11, 2003
Uncategorized
Sotheby's of London today auctioned off several Harry Potter books, which included two copies of Philosopher's Stone, a set of the first four books, and a copy of Chamber of Secrets. Prices ranged from 2040 GBP to 14,400 GBP for one of the first in the series.
ABCNews.com has a mention of the auction, with an interesting bit on part of what makes books collectable:
A presentation copy is a book the author has marked with an inscription and presented to someone. A dedication copy is a book in which the author has written a note to the person whose name appears on the dedication page. "Goblet of Fire" had been dedicated to the author's father.
Thanks to Sue for the auction reminder and to Cate for the article link.