JKR's Dad Speaks About Sotheby's Auction in Sunday Mirror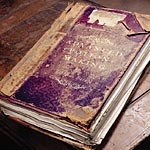 Dec 15, 2003
Uncategorized
The Sunday Mirror (not always the best source) has reported an exclusive interview with J.K. Rowling's father (from which Contact Music fashioned its own article without credit – it's the same source) over the Sotheby's auction items that have been a topic of hot discussion among fans lately – especially because one of them reveals upon what real person Ron Weasley is based.
A link is not yet available but will be posted as soon as possible.
The interview says that JK's father thinks his daughter will no longer speak to him, and that she is furious for selling the rare first editions to cover his business debts after his "mobile burger bar" failed.
The article does not contain a response from Rowling or any confirmations/denials about her father's claims. A spokesperson for Rowling said she was not aware her father's business had failed.
Quotage from Mr. Rowling:
"It's a heartbreaking situation…I fear I have lost my daughter. I can only hope Joanne will one day come to understand why I did it. …I told her, 'I'm sorry love, but if there was another way I would do it'….It was a short conversation. I was very nervous about talking to her because in her position I would be very angry. Her reaction was natural. She was livid…It was awful because when I did it I knew it was against what she wanted… Everything Joanne said about not selling the books was right. Her point was well made. The inscriptions on the books are lovely. I said to her, 'Sorry love, speak soon'"
Peter Rowling also claims fear over never seeing his grandson and whether this will cause a rift between him and his youngest daughter, Dianne, who has a close sisterly relationship with JKR.
Mr. Rowling says he went through months of angst over whether he made the right decision, and talks at length about his conversation with JKR.
He also said that he sold the books instead of simply asking for money becausae he was too proud. Instead, he says, he directly opposed her wishes.
"It's my pride…at the end of the day it's not Joanne's problem."
The books went for over $117,000 – three of them did not meet their reserve price and will be returned to Mr. Rowling – one of them said "Happy Father's Day 2000 and lots of love from your first born, J.K. Rowling."
The article also says that JKR called Mr. Rowling last month to entreat him not to go on with the sale. The article does not address whether or not she offered to help him financially instead.
"It will be me that makes the phone call because in her eyes, I'm the one who has done something.
"I hope Joanne reads these words so she understand why I have done what I've done."
The Advertiser said that an anonymous telelphone bidder bought the books, and "it has been suggested that they might even have been bought by J.K. Rowling herself." No confirmations or denials on that front – none expected, either.