USAToday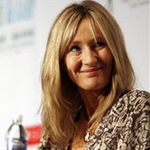 Dec 19, 2003
Uncategorized
The Life section of USAToday mentions J.K. Rowling as an one of 'three authors who wrote their way up the lists':
Fans had been waiting for three years for J.K. Rowling's fifth in the series, Harry Potter and the Order of the Phoenix. It came out June 21, the first day of summer and immediately broke publishing records (5 million copies the first day), previously set by Harry Potter and the Goblet of Fire (3 million for the weekend in 2000).
Thanks to Aimée for the link!