CoS Wins Best DVD Award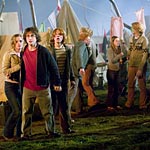 Sep 22, 2003
CoS took Best DVD at the Disney Channel Kids Awards. There to accept the award were Emma Watson and Tom Felton. The Snitch has some great pictures of the two on stage.
Editor's Note: The page might take a few minutes to load. Once it does, just scroll down for a look at the pics!

Thanks to everyone who brought this to our attention!