GOF to be one movie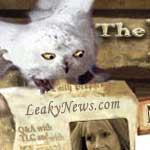 Jan 30, 2004
Uncategorized
In this new interview in Empire magazine, director Mike Newell lays to rest the speculation that GOF would be split into two movies.
"As far as I'm concerned it's absolutely possible to do it in one.
I think it would be slightly embarassing to do it in two" says the director in the March issue of the magazine available on newstands now.