UrbanWire: Chatting with HP Webmasters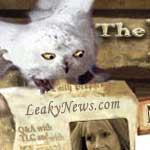 Aug 05, 2004
Uncategorized
In June, TLC was listed right under J.K. Rowling.com on UrbanWire's"Wizardry Online: The Essential Guide to Harry Potter Websites." As a followup, UrbanWire has released its four-part interview with Harry Potter Web masters, featuring chats with Steve Vander Ark of the Harry Potter Lexicon, Jenna B. of DanRadcliffe.com, Heidi Tandy of FictionAlley.org and TLC, and yours truly of TLC. Some quotage:
Steve Vander Ark:
"…since websites are the perfect way to do a reference source with links, I put the list of books online. Okay, books and magic spells, and then potions. And then, in spite of my intentions not to commit to it, I kept adding lists. So the Lexicon started almost against my better judgment. But I just couldn't help it. First it was just lists. Then the lists became lists of descriptions, then the descriptions became paragraphs, and it just grew and grew."

Jenna B:
"[Dan Radcliffe] has an honest and genuine nature which I think is exceptional, considering the magnitude of his fame and fortune, and yet his character has still been completely untouched and unspoiled. His generosity and kindness are …[superseded] only by his charm and his obvious concern and awareness of the world around him."

Heidi Tandy:
"It took about a month from quitting FFN to launching FA. We were very busy, and we only started with Schnoogle – we had no money to toss around, so we used the domain name we already had. About a week later, we launched the other three houses, and two weeks or so after that, we launched the Park, with absolutely no publicity, and people started hanging out there and it became this big thing."

And me:
"The most important things TLC has done are the charity drives. Those have been the most wonderful weeks in the site's history. We've raised $30,000 in just one year, buying thousands and thousands of books for people who need them. It's true magic."
Thanks to Mary-Ann for featuring all of us in this article! I enjoyed finding out about the fellow Web masters very much!