Tatler Magazine Preview of J.K. Rowling Minibook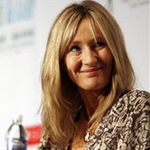 Oct 18, 2004
Uncategorized
As previously reported, on November 1, Sotheby's will auction off a minibook signed and personalized by J.K. Rowling to benefit the charity the 999 club. A preview of the book is now available in the November issue of the British magazine Tatler (click here for cover).
The J.K. Rowling minibook is one of 30 books being auctioned off. The 999 Club sent the one-inch books to Britain's most famous people, among them Paul McCartney and Madonna. The catalog has this to say of the item:
"The bestselling author, nay, publishing phenomenon, has drawn and written in exquisite detail exactly what Harry Potter needs for his wizardry. There are wonderful drawings of broomsticks, witches' hats and Harry's trademark wire spectacles. She lists the books he requires for his spells and describes the clothes he needs. She reminds parents that 'first years' are not allowed their own broomsticks. The book ends with the acknowledgement, 'From Harry Potter and The Philosopher's Stone by me'.
Thanks to Geordie Greg of Tatler, you can see the preview article here and a closer look at the book here.
The book will be auctioned on November 1 at Sotheby's and is estimated to go for between 4,000 and 6,000 pounds (though veteran Leaky readers will remember how accurate a Sotheby's estimate can be!).
Thanks again Geordie!
Update: Two of the picture links are not working and we're not exactly sure why, but it will be remedied in a few hours.