AICN: Jean-Pierre Jeunet Contender for OotP Director?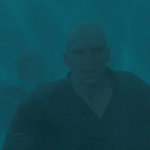 Oct 20, 2004
Uncategorized
Ain't it Cool News ran an article today that implies French director Jean-Pierre Jeunet (Amelie) was has met with WB to discuss directing OotP:
"'Jeunet told us he had today to met Warner's officals to talk about' a little boy who learns magic and flies on a broom" But of course, he said he wasn't interested in it, and had no idea about his next movie.

"Jeunet was here last night,( I live in nantes, the greatest french city!) it was a premiere, and we asked him about his plans. he said he didn't have any ideas for a next movie, but he added that he had a
meeting today with american executives about a movie with, and that's what he said: "a little wizard with his broom". Given that his latest movie is a Warner movie, it is not hard to guess who he was talking about."
Previous speculation tossed Mira Nair's name into the directorial ring.