Waylett Blog: Rumors Debunked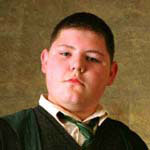 Oct 20, 2004
Uncategorized
Jamie Waylett (a.k.a Vincent Crabbe) has updated his blog to debunk at least 10 rumors in answer to some emails he receives. Some of them include:
"1/ Dan Radcliffe is NOT going out with Emma Watson….or anybody else at the studio!
2/ To my knowledge, none of the cast go on any "chat rooms"…..So do not believe anybody when they say they are Dan, Emma, Rupert, Tom, me or any other of the cast!

3/ Nobody has been hit by a falling light and taken to hospital!

4/ There have not been any big arguments between the cast members!"
Go over there for the rest!