GoF Film Music News: Jarvis Cocker New Film Score Composer?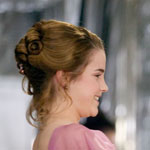 Oct 21, 2004
Uncategorized
A few days ago we told you that UK music group Franz Ferdinand may contribute a few songs for the upcoming Goblet of Fire film. As many readers have let us know, in a recent interview with BBC Radio 1 they confirmed their involvement in the film. Ferdinand guitarist Nick McCarthy said:
"We were going to collaborate with Jarvis, Jarvis Cocker."
"He's written three songs already and he wants us to write another one with him, so hopefully we'll have the time and energy!""No, we do have the energy, I'm sure. It's such an exciting thing to do, it's incredible.They've asked us to be in the film. Something about the four weird sisters or ugly sisters, (it's actually the Weird Sisters) playing bagpipes or something, I don't know."
However today, comes this report from the tabloid The Sun, that former Pulp singer Jarvis Cocker will be actually be writing the score for the Goblet of Fire film.
"JARVIS COCKER has been signed to write the soundtrack for the fourth Harry Potter film. As well as composing the music for Harry Potter And The Goblet Of Fire, the former PULP frontman will make a cameo appearance.

Movie bosses were determined to bring in a trendy British musician to give the film a sprinkling of Britpop cool after the previous Potter flicks were scored by prolific American composer JOHN WILLIAMS – most famous for Star Wars, Indiana Jones, ET and the chilling theme from Jaws.

But new Potter director MIKE NEWELL wanted to make sure his movie appealed more to a generation of music-mad teens."
The report goes on to state:
"A source at movie giants Warner Bros tells me: "Everyone here is really excited about Jarvis being involved in Goblet Of Fire."

"He is a very talented musician who is a big fan of movies and knows exactly how they work. You may just think Jarvis is the bloke in specs who fronted Pulp but he is a man with many hidden depths."
This would seem to contradict a previous report that noted film composer Patrick Doyle would be writing the score for the Goblet of Fire movie.
Please Note: We are looking into these reports and can not yet confirm them. We will update when we can.