J.K.Rowling to Receive British Independent Film Special Award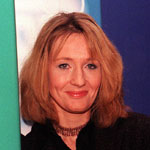 Oct 27, 2004
Uncategorized
J.K. Rowling is set to receive "The Variety UK Personality" award at this year's British Independent Film Awards. This award will be given to the Harry Potter author for her contribution to the industry.
'At the source of one of the greatest creative successes in the history of film, the Harry Potter phenomenon, you'll find a U.K. author: J.K. Rowling. Rowling's internationally-beloved works are the starting point of the U.K. film community's role in the Potter film phenom, continuing with the producers, the production locations, services, facilities, creative wizards and of course, the cast. To celebrate Rowling is to also celebrate the vitality of this magic-making community.'
The awards will be presented on Tuesday, November 30th in London, England.