Mexican Fans – Win a Trip to London!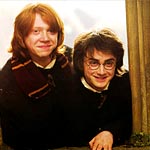 Nov 10, 2004
Uncategorized
Mexican fans age five to fifteen who have American visa and passport have a chance to win a trip to London for the PoA DVD Launch Party on November 18.
The contest, sponsored by EsMas.com and Canal 5, involves simply answering ten questions. Winners will be announced on November 11th. See the link above for more details.
Thanks to TotallyHarryPotter.org for the contest information, and good luck!