New WB " Time Turners Sweepstakes" for Adults!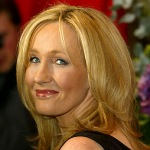 Nov 12, 2004
Uncategorized
Warners Brothers must have heard us, for they have now launched a second "Time Turner Sweepstakes" for adults to win a chance to meet JKR and Daniel Radcliffe, Emma Watson, and Rupert Grint. Just like the other "Time Turner Sweepstakes"(for children ages 7-17), this grand prize for adults is a chance to interview the Harry Potter author and the three stars from the films. A weeklong visit to England is included, and the interview may be included on the Harry Potter and the Goblet of Fire DVD. According to these rules, you must be 18 years or older and a resident of the US, and will need to enter your email address and birthdate each day. Enter Here. This contest is open now until November 23rd. Good Luck !
Please note that the first "Time Turner Sweepstakes", which includes the grand prize for eligible children is still ongoing.
Thanks to Honks, Mari and Emily !