Emma Watson Flips the Switch on Christmas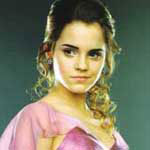 Nov 15, 2004
Uncategorized
Today, Harry Potter actress Emma Watson (Hermione Granger) took part in the official lighting of a Christmas light display in London, England. Flipping the switch on the Oxford Street Christmas Lights, Miss Watson was thrilled to take part in the festivities. She told CBBC Newsround :
"I have wanted to do it ever since I was very young and I saw the Spice Girls do it. "I love Oxford Street. I have come here most Christmases because I love the lights and all the beautiful displays in all the shops," Emma added.
WireImage.com and Filmmagic.com have some early pictures up from the event. Thanks to everyone who sent this in!