New Director for OotP Film: David Yates ?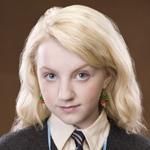 Nov 19, 2004
Uncategorized
Today, Variety is reporting that a new director has been chosen for the film version of Harry Potter and the Order of the Phoenix. According to the article, British director David Yates has been invited to helm the fifth Harry Potter film. While not yet finalised, this news comes just days after a new screenwriter, Michael Goldenberg was named to write the script for the film. Says Variety:
"Like Goldenberg, Yates was a surprise choice. Yates has only one bigscreen credit: the 1998 feature "The Tichborne Claimant." But his television work is what cast a spell on WB brass and Heyman, with prize-winning dramas that include "The Way We Live Now" and miniseries "State of Play."
He is attached to direct Jennifer Connelly (news) and Paul Bettany in the Warner Independent-distributed "Brideshead Revisited."
The film is to begin production late next year in 2005, with a release date tenatively of summer 2007. Thanks to Curtis and Petra and everyone who sent this in!