J.K. Rowling Named President of One Parent Families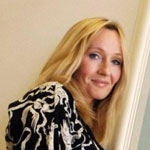 Nov 24, 2004
Uncategorized
UK Charity "One Parent Families" has named author J.K. Rowling as their new President. Having been involved with this charity since 2000 and she was named its first Ambassador, One Parent Families is very important to the Harry Potter author. J.K. Rowling says:
"I am truly honoured to be made President of One Parent Families, whom I have supported for the last four years. It is gratifying to be a part of a charity which works so hard to support single parents at ground level, while giving them a voice in the national arena."
Congratulations Jo! Thanks to everyone who sent this in including JKRfans.com!