Yates: "I will be directing" HP5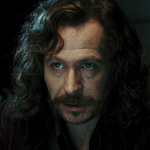 Nov 29, 2004
Director David Yates said in British Newspaper "This is Wiltshire" that he will be directing Harry Potter and the Order of the Phoenix:
"I will be directing the film but there are a few more details to be finalised on the deal over the next week."
This goes with what sources have been saying all week, while stopping short of confirming: that a deal has not yet been reached.
As the article notes, Yates work includes acclaimed television projects State of Play (Directors Guild of Great Britain Award for outstanding achievement in direction, seven BAFTA nominations).
Thanks, John!