Amazon.com Clarifies Book Six Notification List Error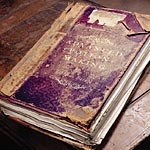 Dec 17, 2004
Uncategorized
Thanks for the many emails letting us know that Amazon.com has cleared up its HBP notification list error from yesterday, with this email:
Greetings from Amazon.com.
We're writing to correct a recent e-mail notification that we sent about "Harry Potter and the Half-Blood Prince (Book 6)."

In our e-mail, we stated that this title would not be immediately available from our suppliers, and that you may want to search for it elsewhere. While it's true that "Harry Potter and the Half-Blood
Prince" is not yet ready for eager readers, we do plan to notify you by e-mail when this book is available for pre-order on our web site.

We assure you that howlers have been sent to the muggles responsible for this action and we are investigating the possibility that You-Know-Who may have been involved.

We apologize for the incorrect notification that you received. Thank you for shopping at Amazon.com.