JKR on Satanism and Censorship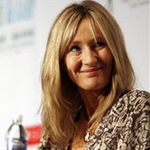 Dec 18, 2004
Uncategorized
Jo Rowling speaks about being called a Satanist by people who want to get her books banned here:
"I ask myself first of all how they actually read the books. Can they read? And if they read the books I am truly mystified that they could say that about them."
Also on the video is author Neil Gaiman (who is indirectly responsible for bringing this to our attention). Thanks Jefrunner!