HBP Release Date to be Announced in 24 Hours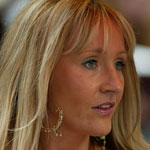 Dec 20, 2004
Uncategorized
All right, we couldn't wait for you all to break into JKR's study.
Jo Rowling has announced on her site that Harry Potter and the Half-Blood Prince is FINISHED, and we should hear a release date from her publishers in the next 24 hours. Check back here for updates.
Here's what JKR says about the book:
"Although I have joked about HP&THBP racing my third baby into the world, I have in fact had all the time I needed to tinker with the manuscript to my satisfaction and I am as happy as I have ever been with the end result. I only hope you feel that it was worth the wait when you finally read it!"
Here we go again, all – it's going to be an exciting few months. Our HBP FAQ will be updated tonight to reflect all the changes. Don't forget to sign up for our e-mail and text message notification systems, so you'll know right away!