Phelps twins, Devon Murray: "Coolest Show on Earth" Appearance Still in Confusion, Still Unconfirmed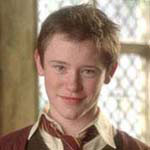 Dec 28, 2004
Uncategorized
A few days ago we told you that Oliver and James Phelps and Devon Murray (the Weasley twins and Seamus in the Harry Potter films) were to appear in the Sunshine State in January for "The Coolest Show on Earth" in Orlando, Fla. And this has turned into a big rigamarole, so read below for the updates.
Update: The promoters of the event have assured us the kids are coming. A doublecheck with Devon Murray says he received his first invitation to this event this morning (because the person who usually informs him of these things is on vacation), but he said in general a few months ago that he'd love to come out and do anything that helps him meet the fans if filming does not get in the way. As of now, there is filming, which means it's still very unlikely, and not confirmed, which is what we've been saying. Devon would love to attend if work permits. We are still waiting on a doublecheck with he twins.
You can read a press release from the show's promoters below that says the three actors are still confirmed, but subject to filming commitments. We want to STRESS to our readers that the phrase "subject to filming commitments" is important and that it might change very soon, as that is the nature of the film business. But AT THIS MOMENT, filming is planned for that time, and makes all this very hard. Just take it with a grain of salt. We will be VERY happy to tell you if filming changes to allow all this – and indeed it might.
Dear Harry Potter fans,

We just wanted to clear up some confusion that appears to have emerged in the last day or so about the attendance of James and Oliver Phelps, and Devon Murray at the forthcoming FX Show in Orlando, Florida on 29th and 30th January 2005.

It has been reported that James, Oliver and Devon knew nothing about the show and were not actually attending at all. However, we at Showmasters are the ones who have booked them in to the event, and having spoken to James and Oliver's representative, and Devon personally about an hour ago, we can confirm that, subject to their acting commitments, they are all very much aware of the show, and are still very much attending and looking forward to meeting their fans in The United States.

We hope that this clears up any confusion surrounding this matter, and we know that many of you will enjoy meeting James, Oliver and Devon when they make one of their rare appearances in America at Florida FX! For more information on their appearances you can visit the official show website.

All the best,
Showmasters Ltd