Followup: Marko-Grinch Responds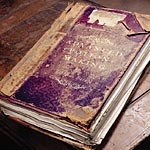 Jan 13, 2005
Uncategorized
A few weeks ago, we posted a story about a columnist for the Tribune Review named Jack Markowitz, who wrote a rather unflattering column about the popularity of the Harry Potter books, calling them "the most over-praised, over-publicized and marketed books ever printed." Many of our readers wrote in to Mr. Markowitz, and now he has written another column in response to all those emails. Here is a sample of what he had to say:
"More troubling was a declaration by many Totter-heads that they've read all five books — 2,700 pages in toto — a half-dozen times each! As if layers and layers of meaning are to be found in them. Plus, subtle clues to the unfolding of the plot. In short, the series is a field of study. (Colleges, it's said, are starting to offer courses!) More than a good read is going on here. It suggests a psychological need, a community of feeling with readers "into it" around the world. A kind of cult, in fact, boosted by the peer pressures of child consumers.

It goes too far. Just too far. Life is hardly long enough to get through all the great literature once, even. To think of so much time, taste and eyesight being spent on anything less than first-class. Something eerie is afoot in the book marts. "
This editor sees that Mr. M is clearly a muggle of the worse sort; it's not eerie at all. I see it as magic.