PotterParties.com: More than 1500 Potter Parties, Zip Search and More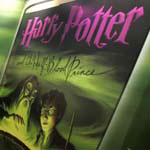 Jun 29, 2005
Uncategorized
With about two weeks left until the zero hour, the team at PotterParties.com has been working like a band of house-elves, and we have some amazing things to report.
Firstly, there are now more than 1,500 parties listed on the site, from the US and the UK to Malaysia and Japan. This comes with the addition of all Barnes and Noble, Books-a-Million, and Waterstones parties, Irish chain Bryne's, and many, many Borders parties. Books-a-Million's Saturday events will be added this weekend, and the list of independent bookstores adding their info to the database is also ever-growing! If you want to list an individual party, make sure you do so soon, and at this page; if you represent a chain, e-mail us at [email protected].
You can also now search for a party by zip code if you live in the U.S., by clicking here. This will be expanded to search in the UK and eventually Canada. If you'd like to see your country searchable and can send us the postal code as well as latitude/longitude info, please do so at this address.
Each party in the US also now has a link to a Google map, so you can find it more easily. This will be expanded for Canada and the UK in the near future.
A large batch of affiliates has been added to our affiliates page; if you'd like to join in, see the instructions on that page. We also have avatars out, and have put out a call for more.
And last but not least, PotterParties is starting to make its press debut; a very nice article appeared Monday in The Salt Lake Tribune; the site was named one of the six best online spots for HP6 (along with our HBP page!) by The Guardian, and more. See our about page for more info.
Huge thanks for this round goes out to Nick Poulden, the programmer behind implementation of all these parties, and PP.com Event Manager Kim Parker and her team of dedicated and tireless Event Editors including Cathy Liesner, Doris Herrmann, Michele Callahan, Ruhama Kordatzky, Bashi Malawi, Heidi Drassinower, and Lorraine Damerell, for tirelessly communicating with bookstore managers from around the world to make sure their entries are accurate and up to date. You all are amazing!