Translations of Half-Blood Prince Still on the Way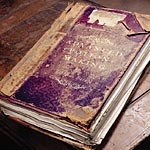 Jul 27, 2005
Uncategorized
There is an article running today in many newspapers about the delay in various translations of Harry Potter and the Half-Blood Prince. According to this piece, the translators had to wait until the book was first released before they could begin their work.
While millions have already finished the sixth book in J.K. Rowling's fantasy series, fans hoping to read it in other languages will have to wait. Translating a 672-page book is a long process, made longer by the strict security imposed on Half-Blood Prince by Rowling and her publishers: Translators didn't get to see the book until it officially came out, July 16.

"The Spanish publisher (Salamandra Editorial, based in Barcelona) is just getting started and told us that the translation will probably be ready in the spring of 2006," says Marjorie Samper, product manager of Lectorum Publications, a Spanish-language book distributor that oversees the Lectorum store and is in turn owned by Scholastic, Inc., Rowling's U.S. publisher.
A Representative from JKR's literary agency says the first translations of the books, in German and Mandarin, are not due until sometime this fall.
Thanks to all who sent this in!