Special PotterCast/MuggleCast Edition!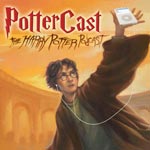 Aug 26, 2005
Uncategorized
There's a new, surprise edition of Leaky's PotterCast and MuggleNet's MuggleCast available tonight. After the latest kerfuffle (the iTunes outCast episode!), we decided to join forcesfor a special tell-all in which we reveal some big secrets: what really happened with iTunes and what we – gasp – really think of each other. We hope you enjoy!
If you need help figuring out how to subscribe/listen, get help right here; we still recommend subscribing through iTunes! Also you can get all the relevant links at our new episodes page.
If you're already subscribed and don't see the episode, you can hit "update" in whatever system you use, and the episode will become available.