PotterCast Transcript and Updates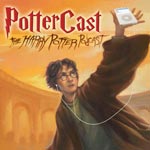 Sep 05, 2005
Uncategorized
Listen/Subscribe / Call in/contact / Leave voicemail
Thanks to our fantastic Transcription Elves, the transcript of PotterCast #2 is now up!
The third edition of PotterCast, our Potter podcast, will be posted in time for your back-to-work commute on Tuesday. Stay tuned for new fan points of view, an indepth chat with a movie reporter (and fan) who has seen Goblet of Fire, and some never-before-heard interview bits with Alfonso Cuaron, director of the third film in the HP franchise, who speaks about directing children and the process involved in the case of Potter.
If you need help subscribing (which allows you to get the edition as soon as it's available), go here!