A Special (Huge!) Announcement: Live NYC Podcast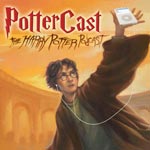 Sep 29, 2005
Uncategorized
We've got a surprise, short and very special PotterCast/MuggleCast for you to download! Don't worry, it's only 12 minutes and 7 megabytes! Nowhere NEAR a full PotterCast length!
Why? We're announcing…drumroll please…that we will be recording a LIVE podcast in New York City – and you're invited! Meet the crew of Leaky and MuggleNet, along with your fellow Potter fans, at the show. Andrew and I recorded an announcement to explain it all.
Plus, it's not a TLC/MN production unless it's got special info. We reveal the location of the NYC premiere on the show!
If you're new to this, we recommend listening on iTunes (download/install ) via this link (if our listing is not showing up as updated, hit "Update this Feed"). Direct download right here, and see our other links/subscription info on our episodes page, along with show notes, and relevant links. Enjoy – and we'll see you in New York!