High Definition Goblet of Fire Trailers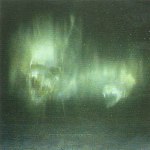 Oct 13, 2005
Uncategorized
Apple has now released the two trailers for Harry Potter and the Goblet of Fire in glorious high definition at this link. You must have the latest version of Quicktime to watch them.
We will have screencaps up here shortly. Everyone, we know that it takes some time to for these to load, but we assure you, it's well worth the wait to see all this superb quality footage. Enjoy!
Update: We are still working on getting our caps up, but Oliver from Into the Pensieve.com let us know he also has stills up here.
Thanks Laurent and Oliver!